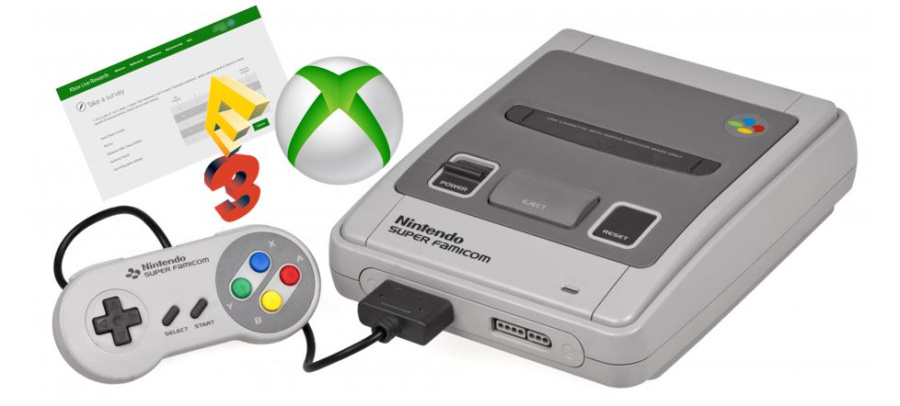 News comes from the most unlikely places at times. A Microsoft survey asking Xbox Live members about their thoughts on the upcoming E3 has once again fueled speculation that a SNES Classic Edition is in production at Nintendo. 
In the survey, Microsoft ask users "On a scale of 1 to 5, where 1 means 'Not interested' and 5 means 'Extremely Interested', please rate your level of interest in these specific E3 announcements". Of the five options listed "Nintendo SNES Classic Editon" was one of them, hinting Microsoft may know of the consoles existence. 
There have already been circulating rumours of an SNES Classic arriving this holiday season with Nintendo looking to reproduce the same success they had with the NES Classic. This was then followed by NES Classic being discontinued from production to much frustration. With E3 now less than 2 weeks away, we'll have to wait and see if any announcement is made.
Do you think Nintendo will announce the SNES Classic at this year's E3? Would you pick one up? 
[via eurogamer.net]