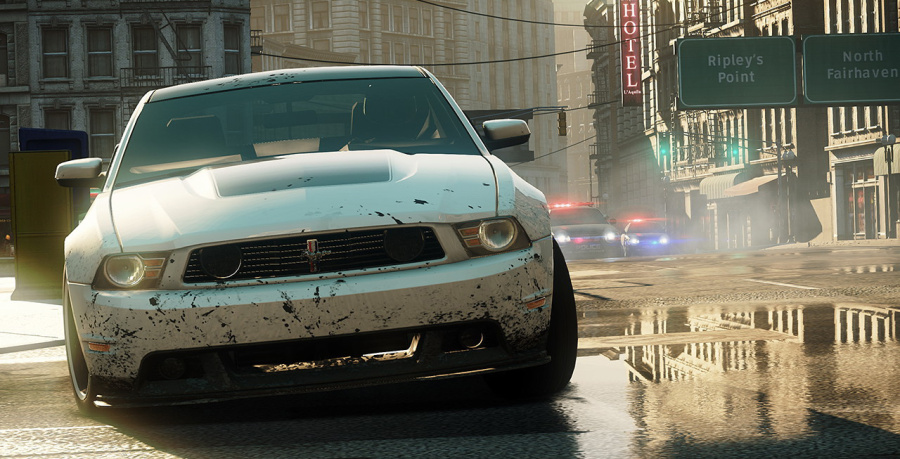 UK studio Criterion — which created the Burnout series of games and has had a key role in recent Need for Speed titles — has downsized to just 15 staff. The smaller company will now focus on titles away from the racing genre in which it found so much fame.
Criterion staff are assisting EA's Ghost studio in Sweden with the next NFS title, Need for Speed: Rivals. Ghost UK has been formed as a result of this partnership, with the smaller Criterion moving away from the newly-formed studio. The company will continue to be owned by EA.
Criterion creative director Alex Ward responded to fan reaction on Twitter, assuring worried parties that the move is actually a very positive one:
https://twitter.com/AlexanderJWard/status/379170557281206272
https://twitter.com/AlexanderJWard/status/379211102846197761
He has also responded to claims that EA was somehow to blame for the move, and commented that the opposite is true — being part of EA has enabled him and his studio to pull away and make the games they really want to make.
Criterion hasn't made a true Burnout game since Burnout Paradise in 2008; 2011's downloadable title Burnout Crash was a spin-off. It made Need for Speed: Hot Pursuit and Need for Speed: Most Wanted in 2010 and 2012 respectively, both of which gained very positive reviews.
[via eurogamer.net, twitter.com]