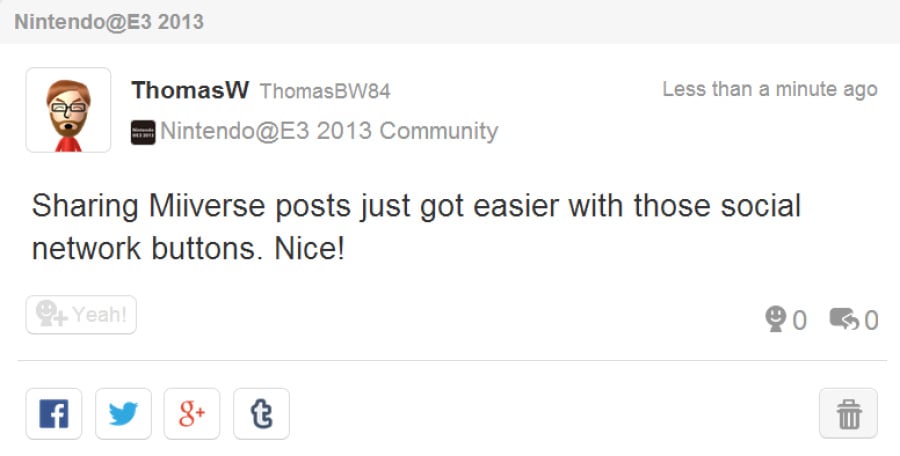 While most attention is currently drawn to the floor at E3, Nintendo has applied a Miiverse update that now allows you to share posts on Twitter, Facebook, Google+ and Tumblr. It's another smart move for the bespoke network, especially as those with a Nintendo Network ID can now view individual posts when accessing a direct URL link.
At the time of writing this update seems to be limited to the browser-based version of Miiverse, miiverse.nintendo.net; the built-in Wii U version of the network doesn't yet include these share buttons, possibly due to the fact it would redirect away from the app to the web browser, or perhaps it's a deliberate choice by Nintendo. Either way, the opportunity to easily share posts on the browser version will spread the word for the platform and provide another means for Nintendo gamers to interact.
Are you a regular user of the likes of Facebook and Twitter, and if so will you use these buttons to share some Miiverse posts? Let us know, as always in the comments below.
Thanks to one of our Twitter followers, Lee McCutcheon, for the tip.