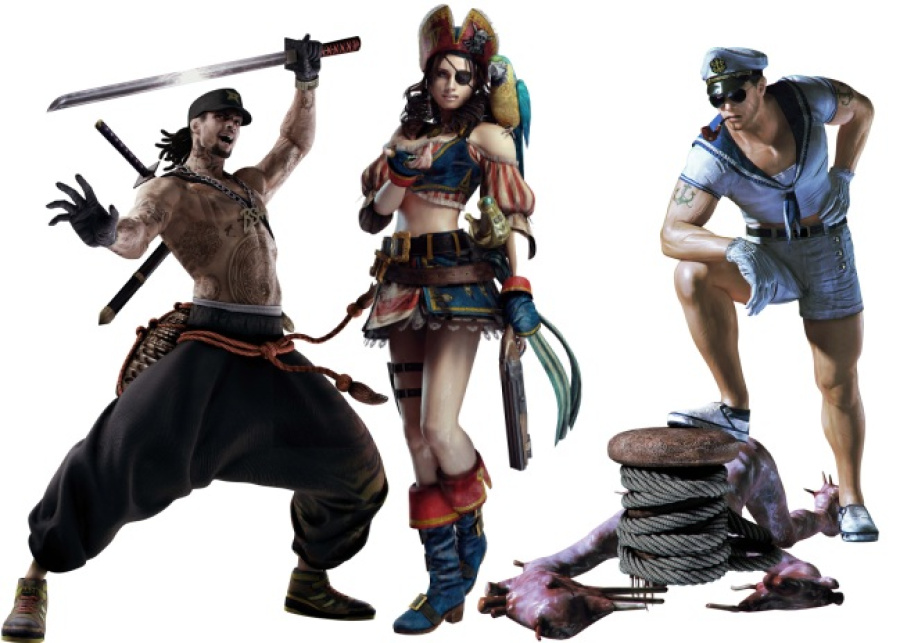 The ever-approaching arrival of Resident Evil Revelations on Wii U and other platforms will likely bring the title to the attention of more gamers, as the 3DS original was — in our view — a return to form for the franchise. We'll see how the re-release stacks up soon, but what it does have over its handheld predecessor is a few new and, er, interesting unlockable outfits.
Extra outfits were available in the 3DS game, and generally tickled nostalgia bones or, in the odd case, made the characters look silly. Capcom's gone for the latter approach with these new threads, pictured above, as we can't imagine these are the best examples of ooze-fighting attire. We have 'ninja' Keith, 'pirate' Jill and, we guess, sailor Chris; if you have a crush on any of these characters, maybe these new outfits are there for your benefit.
We're looking forward to kicking ooze in the face while looking completely daft, ourselves, and if any series can get away with such crazy campness, it's Resident Evil.
[via capcom-unity.com, destructoid.com]