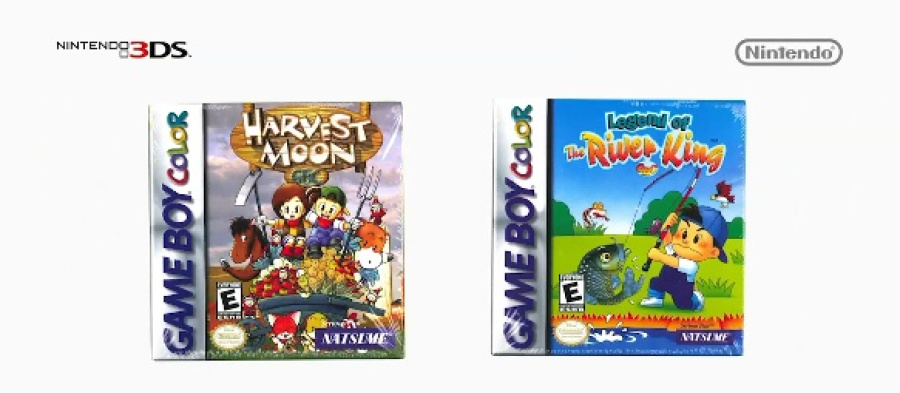 As we already know, Europe will be able to download the Game Boy Color version of Harvest Moon from the 3DS eShop on 28th March. However, North American farmers have been left in the dark, with many believing they've been put out to pasture.
Well fret not, as Natsume has revealed via its Twitter account that the game will be coming to the North American eShop in late April.
Natsume announced Harvest Moon during a 3DS Nintendo Direct back in February along with another classic Game Boy Color title Legend of the River King, which is also only currently residing in the European eShop - North Americans will be able to reel it in on the 28th March.
Are you looking forward to getting hold of Harvest Moon and Legend of the River King? Let us know in the comments section below.
[via twitter.com]