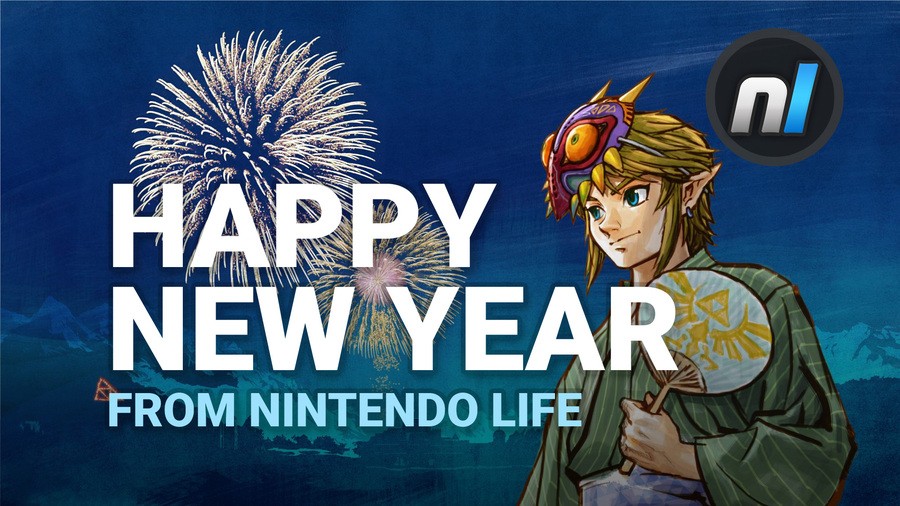 It's been 10 years since Nintendo Life first began and we're just about ready to wrap up our coverage of 2015, so far we've looked back over Nintendo's most notable moments in 2015, a year in development with a selection of indie developers, we've selected our game of the year and you've selected yours.
But before we call a close on MMXV there is one last thing we like to do here at Nintendo Life, and that is looking at how we did this year and find out which content was most popular.
Looking at the raw statistics we've had another solid year with a slight increase over 2014, with just over 37 million visits and over 80 million page views. That means, on average, we displayed a web page to someone every 0.4 seconds throughout 2015.
Top Content
We published 4,682 articles in 2015 (287 more than 2014) including 431 reviews whereas you, the readers, posted 251,186 article comments (1,264 fewer than 2014), 809,921 poll votes and 163,393 forum posts.
Our top ten most viewed articles from 2015 were:
Whereas our top ten most viewed reviews were:
Along with our extensive written content we've also been busy building the Nintendo Life YouTube Channel and Instagram account. Our top five videos this year were:
A huge personal thank you to all of our contributors and staff in 2015, everyone has done an amazing job - especially considering what little we had to work with over the course of the year!
Looking ahead
I strongly believe it's going to be an exciting year to be a Nintendo fan, the NX hype train is already gathering momentum and it's now only a matter of time until we all find out what Nintendo has in mind for it's next 'dedicated gaming device'.
We also expect Nintendo to do something special for this year's anniversaries including Zelda 30th anniversary (Japan), Nintendo 64 20th anniversary (North America & Japan), and believe it or not it's also the Wii's 10th anniversary. We're already thinking about our own celebrations for these milestones too.
Finally, some of you may remember that in my Nintendo Life birthday message I mentioned that a new version of the website was on the way. Just to reassure you that this is still the case, I've still got a few finishing touches to make and some final testing before we push things live. Watch this space.
Anyway, thank you for reading Nintendo Life in 2015, from everyone on the team we wish you a Happy New Year!