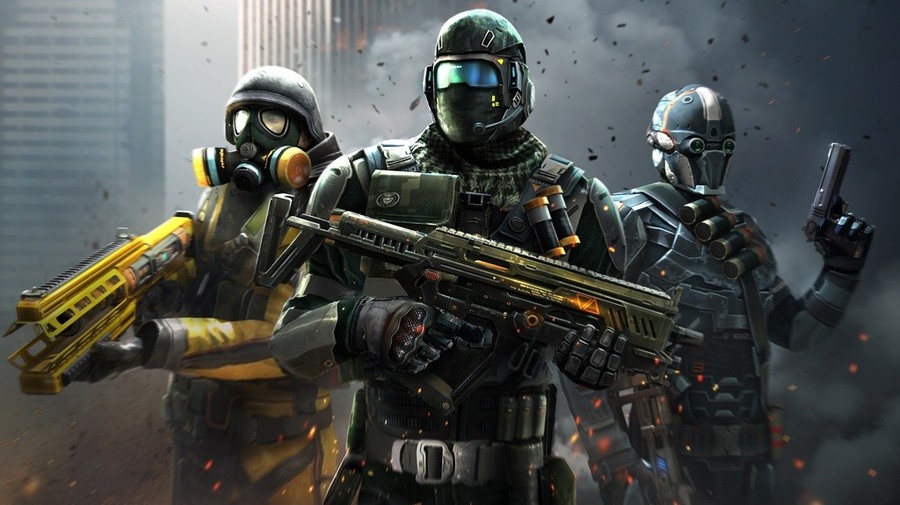 Gameloft has revealed that it will be bringing its hugely popular smartphone FPS series, Modern Combat, to Nintendo's hybrid console, with Modern Combat Blackout serving as a Switch exclusive.
The game is based on Modern Combat 5: Blackout, a game which launched across iOS, Android and Windows 10 in 2014 and went on to be downloaded more than 100 million times on mobile devices. Modern Combat Blackout is said to bring the "intense action and stunning graphics" the series is known for to Switch, tailoring the mobile edition's features to suit the Nintendo Switch system.
Features:
- Choose Your Favourite Class: Find the playstyle that suits you among nine customizable classes that players can level up across single and multiplayer, including Assault, Heavy, Recon, Sniper, Support, Bounty Hunter, Sapper, X1-Morph or Kommander.
- High-powered Multiplayer: Deploy for epic clashes in Team Battle and Free-For-All matches online.
- Intense Solo Campaign: Play the challenging Spec-Ops missions for a real adrenaline rush. Fast-paced story missions with various challenges will take players from Tokyo to Venice.
- Unified Progression: Character progress in any mode carries over to the others, so play solo or multiplayer and watch abilities expand.
- Personalised Controls: Intuitive, highly customisable controls allow players to battle just the way they want for a true console experience.
If you want to see this one in action, check out this gameplay trailer which was released for the original smartphone and tablet game in 2014.
Modern Combat Blackout will be available directly from the Nintendo eShop "in the coming weeks", priced at $19.99.
Are you a fan of first-person shooters? Will you be giving this a try? Let us know in the comments.