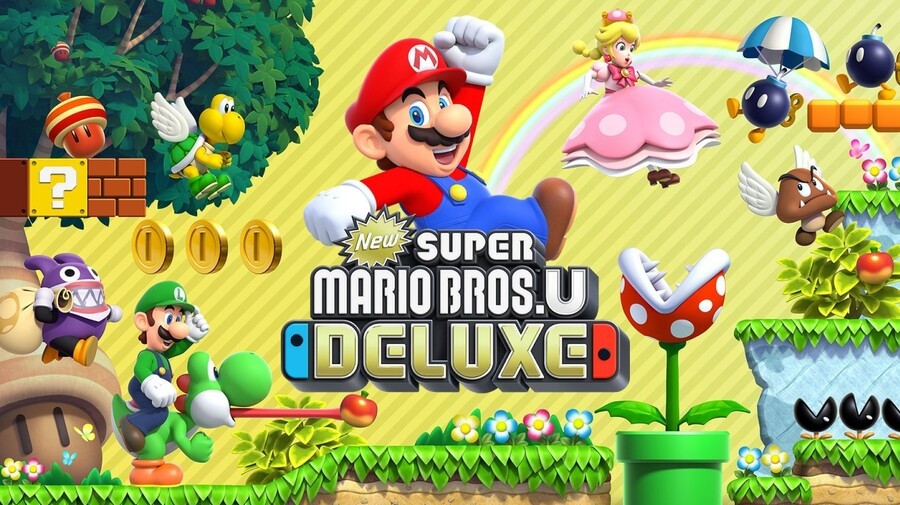 While the number of Wii U ports Nintendo has bought to Switch might be a bone of contention for some fans - especially the ones that stuck with the company through those lean years and already bought these games once before - it's easy to see why they make sense. Not only do these gems find a new audience who are either coming to Nintendo hardware for the first time or who simply skipped the last generation, but their sales work wonders with Nintendo's balance sheet.
The latest Japanese figures for the week ending 17th February show that New Super Mario Bros. U Deluxe has sold a whopping 431,771 physical copies since launching in Japan, with nearly 34,541 of those coming last week, putting it at number three on the all-formats chart. Super Smash Bros. Ultimate was keeping it company at number four, too, having sold a tidy 29,843 units itself.
Also freshly released are the NPD figures for the top 20 best-selling games in January 2019 in the US. Guess what's sitting in third place just under Kingdom Hearts III and the remake of Resident Evil 2:
While there are no figures attached to that number, the fact that NSMBUD is beating the Battle Royale juggernaut of Activision's Call of Duty: Black Ops IIII is mightily impressive for a game that released in a very similar form back in 2012.
NSMBUD still has a way to go to catch up with Smash's 2,860,986 lifetime Japanese sales, but just looking at those hard numbers is more than enough to understand why all of these Deluxe versions are coming to Switch - and we're sure we haven't seen the last of them.
With the ports likely to arrive whether you want 'em or not, which ones would you fancy seeing again in Deluxe form on Switch? Feel free to discuss the pros and (joy)cons below.
[via 4gamer.net, nintendosoup.com, twitter.com]