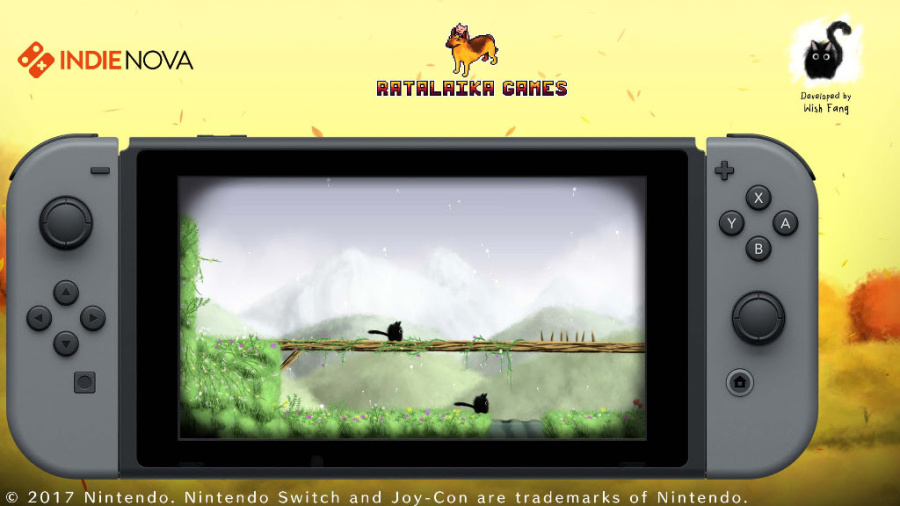 The Switch eShop is, slowly and surely, accumulating a range of well-regarded Indie games; perhaps I and Me will add to that list in July. A game made by small Chinese studio Wish Fang, it's being published by Ratalaika Games on Switch and is set for a global release in July.
It's a puzzle game in which you control two cats at the same time, a concept we've seen utilised a few times over the years. It has positive user reviews on Steam - where it launched in May 2016 - and promises plenty of content. The following is from the press release for the game.
---
I and Me is a puzzle platformer by Chinese developer Wish Fang. A game where you control two cats simultaneously and must perform the same action. 
Players will need to manage both of them at the same time and let them coordinate to complete the adventure. The game has four chapters based on four seasons with a total of 90 levels. Sometimes you must think carefully, and in some places you need to be flexible. The soundtrack of the game is soothing with orchestra and piano music, each season has its own style. 
Features:
Unique hand-drawn art style.
Sweet music.
Suitable level difficulty.
A profoundly deep story that expands with every level you complete.
4 Chapters with multiple levels (90 levels in all).
Chapters have their own season, as well as specific puzzle elements, music and ambiance.
Support for Nintendo Switch™ Pro Controller.
---
Do you like the look of this one?