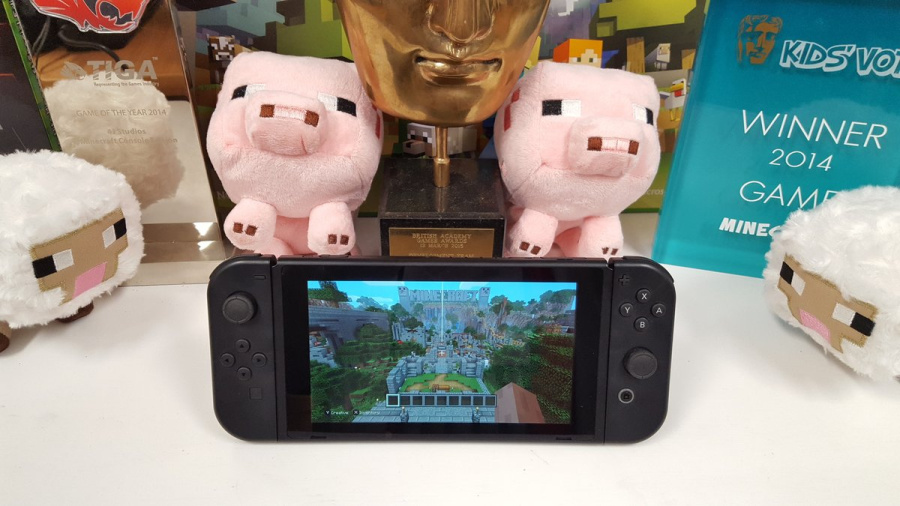 Thanks to a recent Microsoft livestream we've now got a few details on how the upcoming Switch version of Minecraft compares to other versions on the market, and the good news is that it will comfortably outshine the Wii U edition.
First up, the devs behind the port have revealed that Nintendo's console is very easy to work with, and that players will be able to move content created on the Wii U to the Switch version in the fullness of time - although this feature won't be available at launch.
As for content, the Switch version will be on par with the January update of the main game on PC, but will quickly be updated to the most recent version shortly after release.
In terms of performance, Minecraft on Switch will run at 60fps (it wasn't stated if this was in docked or undocked mode, or both) and the game world will be 3072 x 3072 blocks. For reference, the Wii U version's worlds are limited to 864 x 864 blocks (as are the Vita, PS3 and Xbox 360 versions) while the PS4 and Xbox One enjoy worlds of 5120 x 5120 blocks in size.
So while the Switch edition won't be quite as epic as the PS4 and Xbox One iterations, it will comfortably be the best handheld take on Mojang's popular world-building title.
[via neogaf.com]