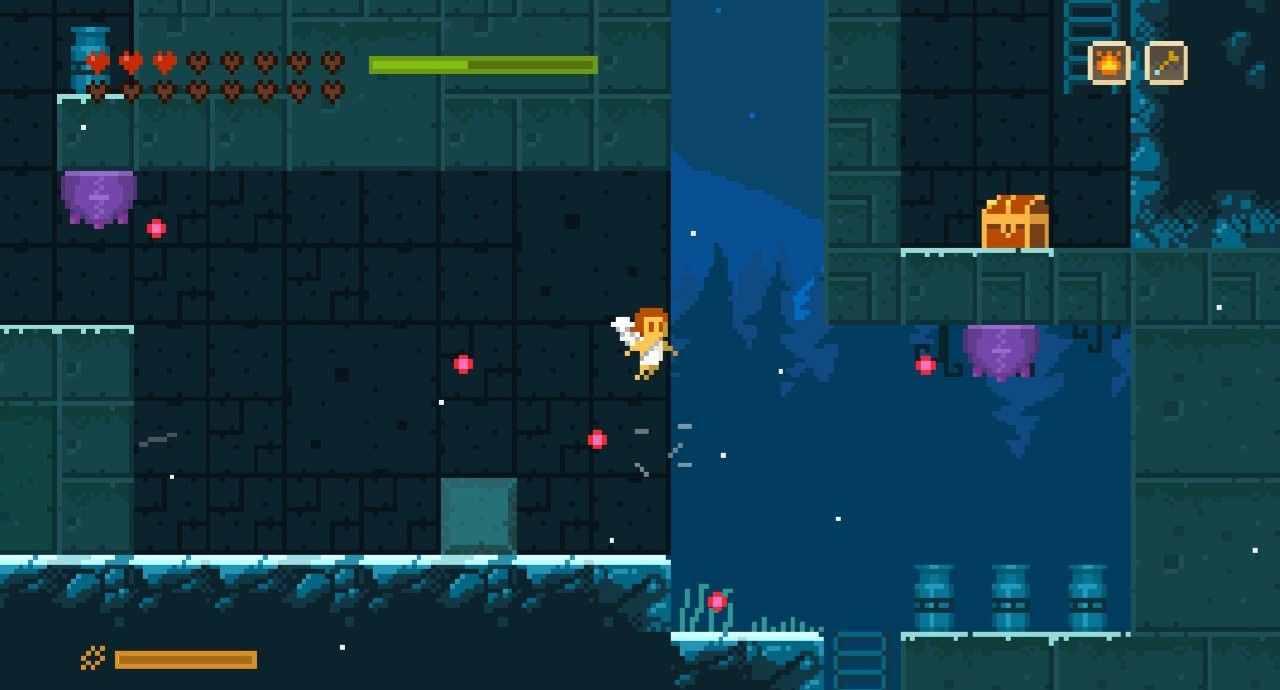 In Spring last year PlayEveryWare shared its goal to bring Elliot Quest to the 3DS eShop by Fall 2016; it may have taken a little longer than expected, but the retro-styled adventure game does now have a release date for the portable in North America and Europe - 11th May.
We were big fans of the original release on the Wii U eShop, which actually utilised the Nintendo Web Framework; as a result the game has been rebuilt for PS4, Xbox One and of course the 3DS. As for the portable iteration, it'll have stereoscopic 3D as a welcome feature.
On top of already being the best Mega Man + Metroid + Cave Story + Zelda inspired game, we've added special collectibles, multiple save slots, EFIGS localization, achievements and trophies, plus stereoscopic 3D on the 3DS!
Are you tempted to pick this up on 3DS?