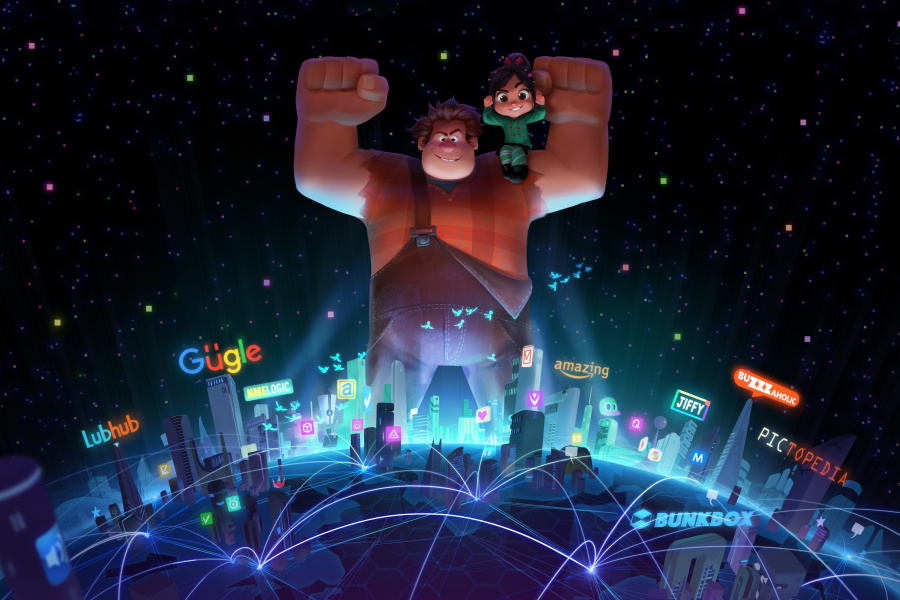 Wreck-It Ralph was one of the stand-out animated movies of 2012, following the adventures of an arcade video game villain through various game worlds. As expected, there was plenty of fan service to be found, with cameos and references galore, and we're about to get a whole lot more next year in Ralph Breaks the Internet: Wreck-It Ralph 2.
The film will be co-directed by Rich Moore (the original movies' director) and Phil Johnston, a screenwriter who will be making his directorial debut. Expanding on the world of the original, the plot will now follow Ralph and Vanellope as they escape the arcade and go online. Many of you will no doubt remember that Bowser was one of the many video game characters that made an appearance, and Moore has indicated that Mario is now being considered for a role as well. Either way, it'll likely be a worthwhile diversion for any video game fan, and it hits theaters on 9th March of next year.
What do you think? Did you like the original Wreck-It Ralph? Do you think Nintendo will lend Mario to this one? Drop us a comment in the section below.
[via slashfilm.com]