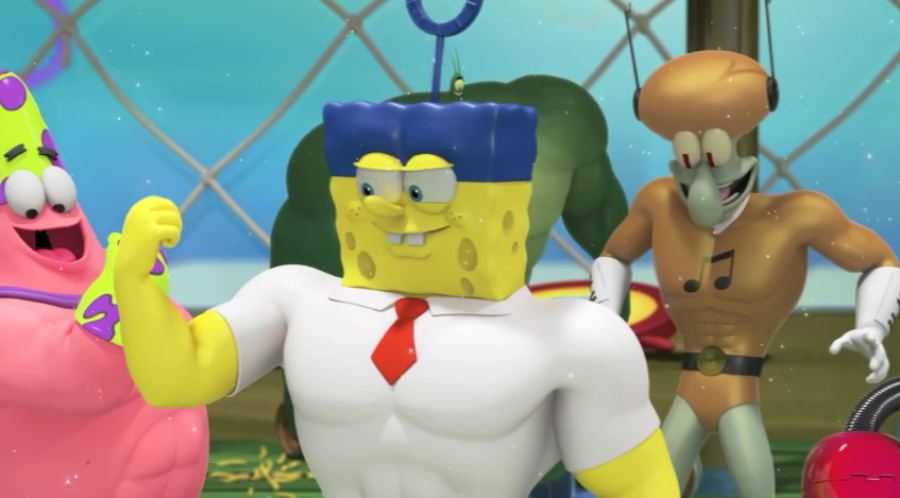 Nintendo gamers haven't been short of opportunities to take on a SpongeBob game in recent years, with the Wii, Wii U and 3DS all receiving licensed games. There's another on the way, too, which will follow the events of The SpongeBob Movie: Sponge Out of Water, which is coming out on 6th February in North America and 27th March in Europe.
This latest title - again published by Activision - is confirmed for the 3DS (along with the Vita and Xbox 360); the gameplay will be action-based with an unsurprising blend of platforming and combat. SpongeBob, Patrick, Squidward, Sandy, Mr. Krabs and Plankton will all be playable with different abilities, but only the 360 version will have local multiplayer. As for the plot, it'll follow that of the movie and seems pretty crazy; the following description is from the UK press release.
All is not well in Bikini Bottom following the events of Paramount Pictures' The SpongeBob™ Movie: Sponge Out of Water, the new animated/live-action feature film hitting UK cinema screens on 27th March. SpongeBob's dreams are coming to life and altering space and time beneath the waves. SpongeBob must join forces with his friends to unlock their hidden abilities and put back the pieces of his shattered cartoon psyche. Along the way they'll visit alternate forms of Bikini Bottom as it is warped by SpongeBob's mind into prehistoric, war zone and candy-coated versions of the tow.
This is due out on 3rd February in North America and is simply down for 'March' in Europe. The teaser trailer is below, so let us know if you're tempted to check out the film and pick this up.