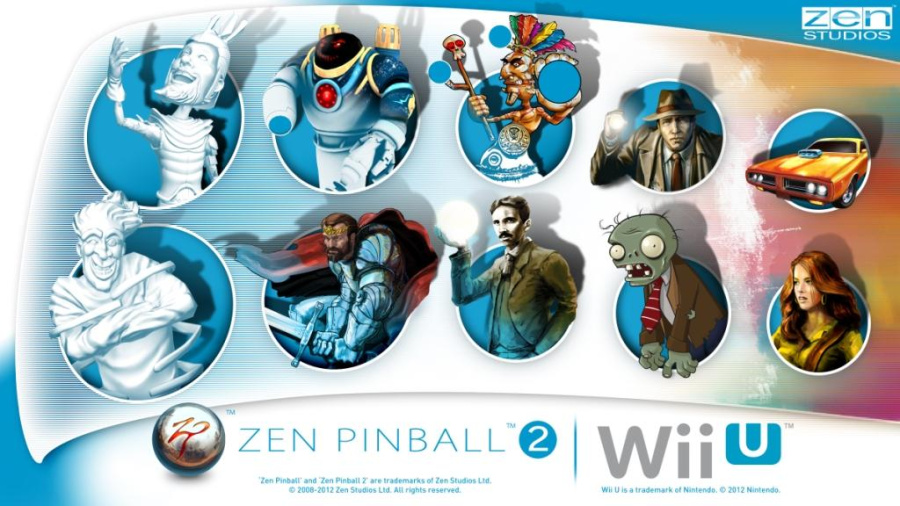 Ahead of its release in Europe this week and its arrival "very soon" in North America, Zen Studios has published the list of day one content for Zen Pinball 2 on the Wii U eShop.
As expected, with the format following that seen on other consoles — a free download with demos of tables and DLC packages — there'll be a meaty assortment on offer. While it is up to you how much or how little you decide to spend after free trials, some tables are tied up in bundles, while others will be available to buy on an individual basis. The details are below.
Zen Classic Pack featuring Tesla, El Dorado, V12 and Shaman
Marvel Pinball featuring Spider-Man, Wolverine, Blade and Iron Man
Marvel Pinball: Avengers Chronicles featuring Marvel's The Avengers, Infinity Gauntlet, World War Hulk, and Fear Itself
Marvel Pinball: Vengeance and Virtue featuring X-Men, Thor, Ghost Rider and Moon Knight
Individual DLC Tables: Excalibur, Earth Defense, Sorcerer's Lair, Paranormal, Mars, Epic Quest, Plants vs. Zombies, Fantastic Four and Captain America
Zen Studios has previously confirmed that pricing will match other platforms, which means $3 for individual tables and $10 for the four table packs. A post on NeoGaf purports to have the EU price details — they make sense in relation to the U.S. prices — but we don't have long to wait until we find out for definite.
In case you missed it before, the trailer for the Wii U release is below. Are you looking forward to this, and do you have any thoughts on what packs or tables may set you back some cash?
[via blog.zenstudios.com]