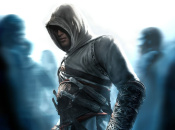 Re-emerges in Revelations
That Ezio Auditore da Firenze sure knows how to disappear into the crowd. So well in fact, his skills at vanishing are spilling over to the status of the Assassin's Creed title that was planned for the 3DS. Assassin's Creed: Lost Legacy was originally planned for the 3DS but during an interview with Joystiq, Darby McDevitt...
Hold on there, you need to login to post a comment...