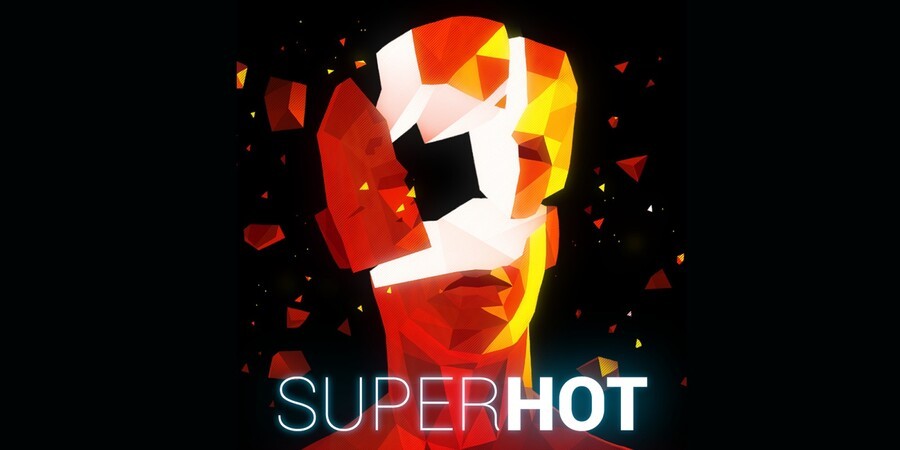 The latest Nintendo Download update for Europe has arrived, and it's bringing new games galore to the eShop in your region. As always, be sure to drop a vote in our poll and comment down below with your potential picks for the week. Enjoy!
Switch Retail - New Releases
Yu-Gi-Oh! Legacy of the Duelist: Link Evolution! (KONAMI, 20th Aug, £39.99) - It's Time to Duel! Experience over 20 years of Yu-Gi-Oh! history with Yu-Gi-Oh! Legacy of the Duelist: Link Evolution! Build your Deck from over 9,000 cards and take on the most iconic Duelists from the Yu-Gi-Oh! universe. Relive the stories from the original animated Yu-Gi-Oh! series through Yu-Gi-Oh! ARC-V and challenge the newest generation of Duelists from the virtual world of Yu-Gi-Oh! VRAINS!
ONINAKI (SQUARE ENIX, 22nd Aug, £44.99) - The new Action-RPG, ONINAKI tells the story of one Watcher on a journey to protect Life, after Death. ONINAKI features exciting hack and slash style battles, with deep customization of your daemons and weapons. Experience unique action gameplay combined with a deep and satisfying story. - Read our ONINAKI review
Snooker 19 (Ripstone Publishing, 23rd Aug), £29.99) - Play in every officially licensed tournament as any of the top 128 players in the world including: Mark Selby, Ronnie O'Sullivan, Ding Junhui and legends of the sport like Ken Doherty and Jimmy White. This is the most authentic simulation of the sport ever created, with TV-style presentation and commentary, true-to-life physics and advanced artificial intelligence.
Switch eShop - New Releases
SUPERHOT (SUPERHOT, 19th Aug, £17.99) - Blurring the lines between cautious strategy and unbridled mayhem, SUPERHOT is the FPS in which time moves only when you move. No regenerating health bars. No conveniently placed ammo drops. It's just you, outnumbered and outgunned, grabbing weapons off fallen enemies to shoot, slice, and maneuver through a hurricane of slow-motion bullets. With its unique, stylized graphics SUPERHOT finally adds something new and disruptive to the FPS genre. - Read our SUPERHOT review
Hotline Miami Collection (Devolver Digital, 19th Aug, £22.49) - Hotline Miami Collection contains both legendary games in the neon-soaked, brutally-challenging Hotline Miami series from Dennaton Games.
RAD (BANDAI NAMCO Entertainment, 20th Aug, £15.99) - RAD is a 3D action rogue-like set in a post-post-apocalyptic world, where humanity has faced armageddon not once, but twice. Playing as a teenage protagonist, you must venture into the Fallow — an ever-changing, radioactive wasteland filled with unknown and unspeakable creatures. It is here that you will find the solution to heal the world, and transform the cracked, barren landscape into a lush source of new life.
IN-VERT (Victory Road, 20th Aug) - Distinct features of IN-VERT are it's hardcore approach to platforming genre with puzzle elements and unique art-direction. Game narrates the story of lone robot in search of his disappeared master. In his quest to find the long-lost friend, our hero has to conquer two universes at once, relentlessly switching between two dimensions. Be prepared for some tough puzzles, jumping sequences and retro graphics like you've never seen before.
Farm Mystery (Ocean Media, 22nd Aug) - The Happy Orchard Farm is trapped in a nightmare! People are disappearing into the mist that surrounds the town at night in this Farm Mystery. It's up to you to solve the chilling case of this haunted place. Search for clues, solve puzzles and play mini-games to uncover the secrets of the Happy Orchard nightmare. Will you solve the Farm Mystery?
Invisigun Reloaded (Sombr Studio, 22nd Aug) - Risk versus reward guides your journey through the full-length single player campaign and local/online multiplayer. Vigilance is key as environmental tells such as footprints and other disturbances will point out careless cadets. A massive amount of lovingly-made environments, maps, modes, and abilities – all obsessively balanced – combine for high replayability and a deep path to mastery.
Milkmaid of the Milky Way (Machineboy, 22nd Aug) - Experience a story-based puzzle game unlike anything you've ever played before! Raved by critics and players around the world, you play as milkmaid Ruth who lives alone on a remote farm in a faraway fjord. Then one day a spaceship arrives and turns Ruth's life upside down, sending her on a quest that will change her life forever. Milkmaid is a modern take on a much loved genre from the 90's, the point'n'click adventure game. Solve puzzles, explore intriguing settings and experience a gripping story that twists and turns.
Mr Blaster (Forever Entertainment, 22nd Aug, £1.61) - This fast-paced, casual game is set in the colorful cosmic environment with incredibly fun ragdoll physics and easy, well-known mechanics - with a twist! Join a space adventure and take aim at your enemy, shoot with precision and dodge their attacks - with random encounters like flying satellites or asteroids making things more interesting!
Path of Sin: Greed (Artifex Mundi, 22nd Aug) - A rookie inspector on her first assignment and her experienced copartner arrive at the scene – a luxurious island in the middle of the ocean owned by a young millionaire, who wants the matter concluded as quietly as possible. The question in this case appears simple enough: was a security guard's death a suicidal plunge, or maybe an unfortunate fall? The residents of the island - the Bradford family - at first seem cordial and beyond reproach, even shocked by the death of a friendly employee. But upon closer inspection it becomes clear that they harbor animosities and deep hidden motives. The more you delve into this secluded island and the twisted family relations on it, the more complicated and unclear the matter becomes. A seemingly routine case turns into a tale of machinations driven by greed and a suicide investigation reveals multiple murders. Is anyone innocent? Will you be able to predict the assassin's next step?
SEGA AGES Puyo Puyo (SEGA, 22nd Aug) - Return to the game that started the successful Puyo Puyo series, one of the most celebrated games in Japan. Strategically stack Puyos to chain your combos while sending devastating Puyos to hinder your opponent. First to clear the screen wins! Revived for Nintendo Switch™, experience a new spin on classic Puyo Puyo with online network battles, rankings, and reverse rotate control. Read our Sega Ages Puyo Puyo review
SEGA AGES Space Harrier (SEGA, 22nd Aug) - Goal: Destroy all enemies. Harrier is in a constant state of motion as he traverses the Fantasy Zone. Can he eliminate all evil, supernatural beasts in order to save Dragon Land? Use your jet laser cannon to shoot while dodging obstacles. Can you beat all stages and reach the end? Play SEGA AGES Space Harrier today! Read our SEGA AGES Space Harrier review
Mekabolt (Ratalaika Games, 23rd Aug) - Players take the role of a theme park technician that needs to collect batteries to repair the haywire robots. With your handy Mekabolt, use the out of control robots to your advantage to overcome obstacles and obtain the batteries across 100 puzzle platforming challenges. Shoot your trusty Mekabolt to deactivate the robots, use them as platforms, ride them to new heights, and burn pesky underbrush to reach the battery at the end of the stage. The robots can be manipulated to help you reach your goal. Watch out for dangerous traps, waiting to impede your progress. Only you can save the day!
Arcade Archives WATER SKI (HAMSTER, 22nd Aug)
Everdark Tower (KEMCO, 22nd Aug, £3.14) Too many games in the dusty shelf waiting to be played? No problem, this pocket-sized RPG provides you an adequate experience! Here you go an adventure packed with emotion and accomplishment! One day, the time has stopped across the world. Invited by a girl seeking help in the dream, you will be heading for the Curren Town. Solve the mysteries of the clock tower which marked the first passage of time in history, and retrieve the time!
Lines Infinite (Nestor Yavorskyy, 22nd Aug, £0.89) Lines Infinite is a Numberlink-based puzzle game involving finding paths to connect colored tiles in a grid. 99 brain-teasing Numberlink puzzles, Random level generator, beautiful abstract design, more than 10 color themes, 8 ambient relaxing soundtracks.

Pacific Wings (Sprakelsoft, 23rd Aug)
Deadly Fighter 2 (Cool Small Games, 24th Aug)
Switch eShop - Demos
Dragon Quest® XI S: Echoes of an Elusive Age - Definitive Edition Demo (Nintendo)
Devious Dungeon 2 DEMO (Ratalaika Games)
World Cruise Story Demo (Kairosoft)
Pacific Wings Demo (Sprakelsoft)
Switch eShop - Pre-Orders
The Witcher 3: Wild Hunt – Complete Edition (CD PROJEKT) - Winner of over 250 Game of the Year awards, The Witcher 3: Wild Hunt is a story-driven, open world adventure set in a dark fantasy universe. You are Geralt of Rivia, mercenary monster slayer. At your disposal is every tool of the trade: razor-sharp swords, lethal mixtures, stealthy crossbows, and powerful combat magic. Before you stands a war-torn, monster-infested continent you can explore at will.
The Legend of Zelda: Link's Awakening (Nintendo) - 26 years after its original release on Game Boy, The Legend of Zelda: Link's Awakening will be reborn as a new experience on Nintendo Switch. Buffeted by a storm, Link washes ashore on the mysterious Koholint Island. Note: As a special offer, you will get double Gold Points if you download The Legend of Zelda: Link's Awakening, purchased from Nintendo eShop or via download code. This offer is valid from now until 22.09.2019! Use these points on your next Nintendo eShop purchase to save up to £5.00 / €6.00 / SEK 60 / DKK 45 / NOK 59 / CZK 150 / 25 PLN / ZAR 93! If you redeem a Nintendo Switch Game Voucher to download this title, you also qualify for the same bonus amount given in this promotion. The bonus equates to half of the above listed values in Nintendo eShop. The bonus points will be granted to your account within one week of the release of the game.
Mario & Sonic at the Olympic Games Tokyo 2020 (SEGA) - Join Mario, Sonic and friends for their greatest adventure yet at the Olympic Games Tokyo 2020! Go for gold as you compete in action-packed sports games, including four brand new events to Tokyo 2020 — Skateboarding, Karate, Surfing, and Sport Climbing, as well as a large selection of classic events. Get the party started on your Nintendo Switch with a variety of ways to play, including button play and motion controls in multiplayer game modes that support up to four players locally and up to eight players online. Play as Mario, Sonic, Yoshi, Amy Rose, Luigi, Dr. Eggman, and many more of your favourite characters.
Dragon Quest® XI S: Echoes of an Elusive Age - Definitive Edition (Nintendo) - Ready for a grand adventure filled with memorable characters, an enchanting story and classic RPG gameplay that can be taken on the go? This definitive version of the critically acclaimed game features the same sprawling content of the original, but with newly added character-specific stories, fully orchestrated field and battle music, and the ability to switch between not only HD and retro-inspired 16-bit visuals, but also Japanese and English voice tracks.
Northgard (Shiro Games) - After years of tireless explorations, brave Vikings have discovered a new land filled with mystery, danger and riches: Northgard. The boldest Northmen have set sail to explore and conquer these new shores, bring fame to their Clan and write history through conquest, trading, or devotion to the Gods. That is, if they can survive the dire Wolves and Undead Warriors roaming the land, befriend or defeat the giants, and survive the harshest winters ever witnessed in the North.
Creature in the Well (Flight School Studio) - Creature in the Well is a top-down, pinball-inspired, hack-and-slash dungeon crawler. As the last remaining BOT-C unit, venture deep into a desert mountain to restore power to an ancient facility, haunted by a desperate Creature. Uncover and upgrade powerful gear in order to free the city of Mirage from a deadly sandstorm.
CONTRA: ROGUE CORPS WITH SEASON PASS (KONAMI) - Two years after the Alien Wars ended, the Damned City erupts from the final battleground. From the midst of the chaos, a group of scoundrels emerge. They might not be typical heroes, but they're here to save the world… or get rich trying. SEASON PASS consists of 4 DLC packs including Skins and in-game items. Pre-order bonus until 26/09/2019, 00:59 CEST: Two T-Shirt skins for Hungry Beast. One featuring the iconic duo Bill and Lance, the other featuring the classic Contra logo.
Ghostbusters: The Video Game Remastered (Saber Interactive Incorporated) - The beloved and critically acclaimed Ghostbusters video game is back and remastered for Nintendo Switch! Strap on your proton pack once again and join the Ghostbusters on the adventure with the voice and likeness of the original crew as you battle to save New York! Authentic Ghostbusters Experience - The game features the voices and in-game likenesses of Bill Murray, Dan Aykroyd, Harold Ramis, and Ernie Hudson in an original story penned by the writers of the original films - Dan Aykroyd and Harold Ramis.
CONTRA: ROGUE CORPS (KONAMI, pre-order from 20th Aug)
Deadlings (ALL IN! GAMES, pre-order from 20th Aug)
Little Racer (ALL IN! GAMES, pre-order from 20th Aug)
Grand Brix Shooter (Intragames, pre-order from 21st Aug)
A Duel Hand Disaster: Trackher (Ask An Enemy Studios, pre-order from 22nd Aug)
Damascus Gear Operation Osaka (ARC SYSTEM WORKS, pre-order from 22nd Aug)
Hyperforma (HeroCraft, pre-order from 22nd Aug)
Space Cows (ALL IN! GAMES, pre-order from 22nd Aug)
Vambrace: Cold Soul (Headup Games, pre-order from 22nd Aug)
Switch eShop - Special Offers
DLC / Add-On Content
Nintendo Switch
Dragon Quest® XI S: Echoes of an Elusive Age - Definitive Edition Champion's Pack (Nintendo)
Mortal Kombat 11 - Klassic Arcade Fighter Pack (WB Games)
Mortal Kombat 11 - Nightwolf (WB Games)
RAD - Arcade Pack (BANDAI NAMCO Entertainment)
Block-a-Pix Deluxe: Extra Puzzles Pack 6 (Lightwood Games)
Farm Together - Season 1 Bundle (Milkstone Studios)
Farm Together - Mistletoe Pack (Milkstone Studios)
Farm Together - Chickpea Pack (Milkstone Studios)
Farm Together - Supporters Pack (Milkstone Studios)
Farm Together - Jalapeño Pack (Milkstone Studios)
Farm Together - Ginger Pack (Milkstone Studios)
Farm Together - Wasabi Pack (Milkstone Studios)
Cluedo: Season Pass (Marmalade Game Studio)
So that's your lot for this week's Nintendo Download. Go on, be a sport and drop a vote in the poll above, and comment below with your hot picks!