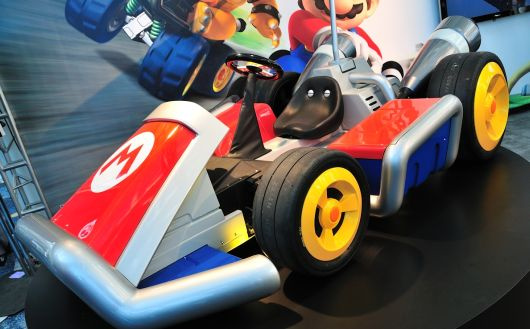 It's a time of year in which plenty of time is spent with friends, family and fellow web gamers debating all manner of topics. Is Kirby Nintendo's cutest mascot? Has Mario's moustache become bushier in the HD era? Will F-Zero ever return?
It's a time of opinions, and having checked out the Game of the Year results in the staff and reader awards we realised that 2014 has given us terrific opportunities for some interesting debates. You've likely guessed where we're going with this (and read the headline) as we feel we should see where this year's big hitters stack up against their illustrious predecessors.
We kick off with Mario Kart, which began on the Super Nintendo with a modest cast and has gradually expanded with more characters, expanded items and more frantic action. This year brought us HD visuals and anti-gravity in Mario Kart 8, while previous generational innovations have included gliding, underwater driving, motion controls and a one-off dalliance with tag-team karting.
Yet which do you think is truly the best Mario Kart game? Will you stick with a retro favourite, opt for innovation, or perhaps the entry with the best track line-up? Does the recent DLC boost the Wii U entry over the line? [Note: before it's pointed out, no, we're not counting the arcade games!]
Now you can decide in the poll below, and debate in heartier terms in the comments. More votes are coming in the next few days, so keep checking back!
Which is the best Mario Kart game? (1,111 votes)
Mario Kart: Super Circuit
1%
Mario Kart: Double Dash!!
14%
Please login to vote in this poll.