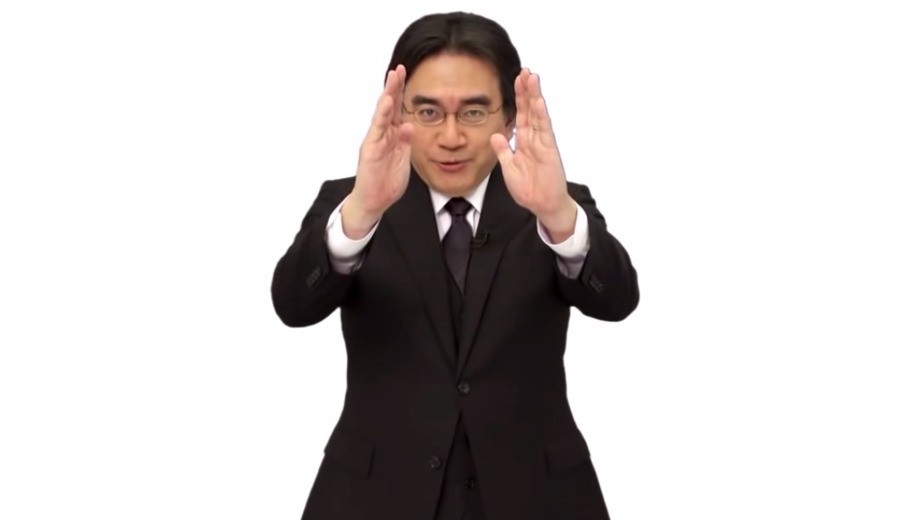 Gauging opinion on the 1st October Nintendo Direct broadcasts in North America and Europe is relatively tricky, as the Wii U system update preceding it lacked that much desired improvement of an account system that escapes the shackles of hardware, while the broadcasts themselves were low on revelations, focused on details for existing games; they also brought a couple of delays. With that said, some of the footage shown caused plenty of excitement, and one new 3DS title certainly pushed plenty of buttons in Nintendo Life HQ.
We didn't produce news articles for every snippet of information, especially when some details had been previously revealed. In Europe segments were dedicated to Wii Karaoke U by JOYSOUND and Sonic Lost World, while the Nintendo of America broadcast ran through a number of well-known third-party titles. Both videos are at the end of this article, and there's a t-shirt design QR code in the North American video at around the 20 minute mark, if you want to pick it up.
We did cover plenty of details, however, and as always this is your one-stop-shop to access all of the individual articles, some of which also have juicy new footage to enjoy. Let's get to it.
Wii U and 3DS
Sonic The Hedgehog Confirmed For Super Smash Bros. On Wii U And 3DS — While some recent character reveals for Super Smash Bros. on Wii U and 3DS have been no surprise, this one perhaps counts as the first that wasn't always a guarantee. Sonic's return after his appearance on the Wii is certainly welcome, and with Mega Man is leading the upcoming release towards having some seriously fun third-party characters.
Scribblenauts Unlimited Finally Hitting Europe On December 6th — One of the great oddities in Europe this year, this was a title that was so close to release that it briefly appeared on the Wii U eShop before being pulled at the last moment. After some apologies, Satoru Shibata confirmed that both the Wii U and 3DS versions will arrive in Europe on 6th December.
Wii U
Super Mario 3D World Brings New Power-Ups to the Mushroom Kingdom — Perhaps the most eye-catching moment of this Nintendo Direct was reserved for the latest Super Mario 3D World trailer, which is below for you to enjoy. After a fairly 'safe' E3 trailer, this showed the kind of creativity and flair for which Nintendo is often revered; new items include a cherry to duplicate characters and a head cannon, while Bowser has an awesome car. If some were concerned about this title's free-wheeling spirit beforehand, this footage may boost confidence.
Donkey Kong Country: Tropical Freeze Delayed Until Early 2014 — We're not going to sugar-coat it, this is disappointing news. With a fairly substantial range of varied titles coming to the Wii U this Holiday, targeting various audiences, this may be a title that Nintendo feels it can manage without and boost early 2014, but with this goes our 2D platforming fix for the Festive season, with Nintendo's and SEGA's mascots dishing up their own blends of 3D platforming with hints of 2D here and there. Don't stay away long, DK.
Wii Party U's House Party Mode Aims to Serve up a Unique Experience — A major family release for the Wii U this Holiday season, Wii Party U will include clever mini-games that make players interact with Wii Remotes, the GamePad and TV in new ways. The physical retail release will also include a horizontal GamePad stand to be used with the tabletop minigames.
Pikmin 3 Mission Mode DLC Available Now — Pikmin 3 has now received a software update that improves the online leaderboards, while Mission Mode DLC has been launched — one DLC mission is available for free.
Mario & Sonic at the Sochi 2014 Olympic Winter Games Online Multiplayer Outlined — Coming to the Wii U this Winter, the latest Olympics shenanigans with Mario and Sonic will naturally have an emphasis on local multiplayer, but Satoru Iwata revealed that four events would be playable against worldwide players online. You can win points for your country's tally, and we're rather intrigued by Winter Sports Champion Race, which is supposed to be outrageous.
Mario and Luigi Wii Remote Plus Controllers Jumping to Stores — They may just be new Wii Remote Plus designs, but we know that many Wii and Wii U owners will have multiple controller variations in their collections. These Mario and Luigi designs look rather tempting.
3DS
New Kirby Game Will Be Blowing Up The 3DS in 2014 — The only brand new game to be revealed this time around, it'd been long rumoured — mainly thanks to inevitability and common sense — that a Kirby platformer would come to the 3DS, so it's exciting news that this one will come in 2014. The footage showed plenty of zooming back and forth into the background and back, so we expect the 3D screen to be used nicely. Little is known, but as a first reveal it made some fans rather happy.
The Legend of Zelda: A Link Between Worlds Shakes Up Item and Dungeon Conventions — The new 3DS entry in the iconic franchise arrives on 22nd November in Europe and North America, and Satoru Iwata used the broadcast to explain a shift in the dynamics of this experience. Some key items won't be obtained by working through dungeons in a pre-ordained order, but can be rented or bought from Ravio's shop — the character isn't related to Nabbit, either. While there may be moments where you follow a fixed path, this approach will give you greater freedom to tackle dungeons in the order that you choose.
Phoenix Wright: Dual Destinies Demo Is Available Now On The 3DS eShop — While we can mourn the absence of a physical retail copy, we at least have the upcoming release of the latest Phoenix Wright title to look forward to on the 3DS eShop. A demo is now available to test your resolve.
Bravely Default Dated for 6th December in Europe — As the date makes clear, the Western release of the anticipated Square Enix RPG arrives on 6th December in Europe, with a window of Q1 2014 in North America.
Improved StreetPass and Nintendo Zones Coming to North America Later This Month — Despite some technical issues with some locations in recent times, Nintendo of America is expanding its StreetPass Relay service to give you the data of the last six visitors to any given spot, rather than just one. There'll also be new content distributed for some games.
Mario Party: Island Tour Delayed to Early 2014 in Europe — Somewhat buried within a press release, it's been confirmed that the 3DS entry in the popular party game franchise has been pushed back to 2014 in Europe to "deliver the optimum gaming experience for fans" — we're following up with Nintendo of America for an update on the region.
Nintendo Direct Videos
North America
Europe
---
So there you have it. Let us know what you thought of these Nintendo Direct broadcasts in the comments and poll below.
What did you think of this week's Nintendo Direct? (265 votes)
I thought it was awesome, had just the content I wanted
31%
It was pretty good, but could have been a little better
54%
I'm not sure what I think
3%
It was a bit disappointing
9%
It was well below par and didn't push my buttons at all
3%
Please login to vote in this poll.