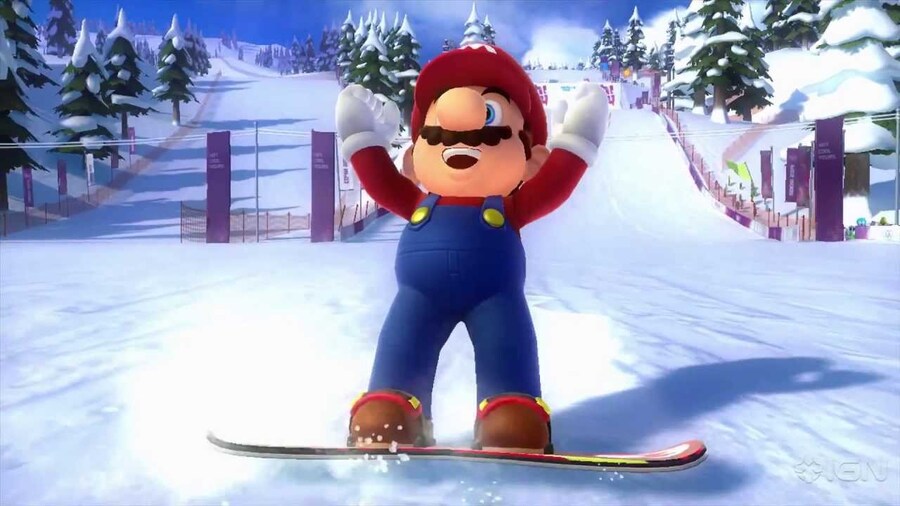 Despite previous entries gracing both Nintendo's home consoles and handhelds, Mario & Sonic at the Sochi 2014 Olympic Winter Games is a Wii U exclusive ahead of the real event next year. Arriving in Europe on 8th November and North American on 15th November, it'll incorporate GamePad and Wii Remote / Nunchuk controls for a variety of sports, some portrayed relatively accurately and others given some unconventional twists.
We know that local multiplayer is always an important part of these games, but Satoru Iwata took the opportunity in today's Nintendo Direct broadcast to outline four specific events that will be playable online, with worldwide multiplayer promised — rather than being restricted by region. The four events are Freestyle Ski Cross, Snowboard Cross, Short Track Speed Skating 1000m and Winter Sports Champion Race. The final in that list combines multiple disciplines and mixes up the gameplay to, in the words of Iwata-san, deliver an "outrageous event". Playing against friends is an option, but playing and winning medals against players around the world adds to the points for your country, meaning you can contribute to some Wii U national pride while you're at it.
Are you tempted to pick this one up in the Winter, and will you hit the slopes online?