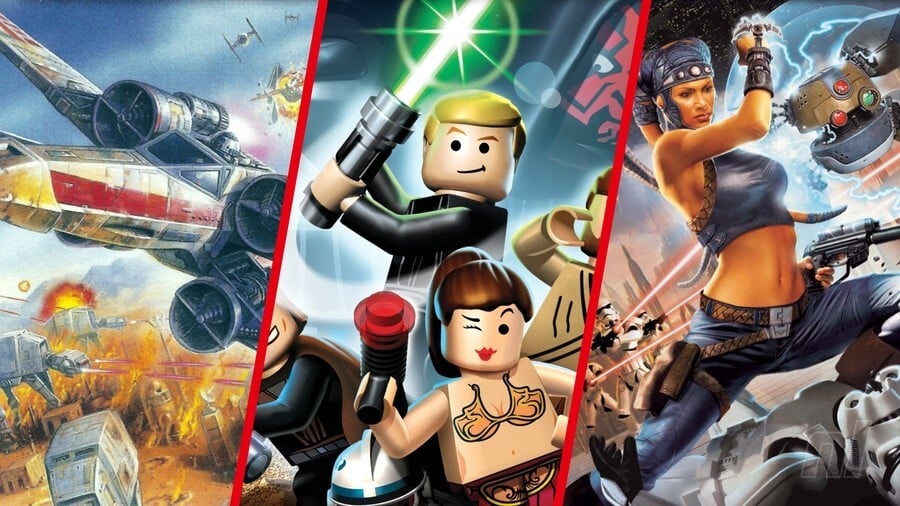 You may have felt a disturbance in the Force recently. Yes, the 'end' of Star Wars is upon us with the release of Star Wars Episode IX: The Rise of Skywalker. The final film in what has been dubbed 'the Skywalker Saga', it promises to bring to a close the cinematic tales of the Skywalker clan and tie a bow on the nine-film series which began way back in 1977.
Of course, that isn't really the end of it - there are new trilogies and spin-offs in the works, TV shows aplenty and much more planned. And with Star Wars: Jedi Knight: Jedi Academy and LEGO Star Wars: The Skywalker Saga coming to Switch in 2020, that galaxy far, far away will be coming at you across all media for a long time to come.
To celebrate the 'end' of this 42-year series, we thought we'd take a look back at every Star Wars game on Nintendo systems, and we've ranked them below from worst to best. In instances where the same game was released on multiple platforms, we've opted to mention the lesser of the two - invariably the portable version - in the other's entry.
It must be said that the Force is... distinctly middling with many of these. Unfortunately, many can be summed up with the adjectives 'average' and 'repetitive'. Anyone who's only ever played Star Wars games on a Game Boy deserves particular pity, though. Those Nintendo portables had a lot of things going for them, but a high midi-chlorian count wasn't one of them.
So, come with us on a journey to a galax-- oh you know the rest...