It's been an interesting start to the week, with plenty of us thinking about retro gaming following the big SNES Mini reveal from Nintendo. As a result it seems like a nice time to dip into the rather fun bit of the internet, where enthusiasts showcase their love of gaming along with some intriguing skills.
One of our team that browses such things on the internet found these rather lovely images on Imgur; they're rather like that crazy Retro-Bit table albeit more varied and not actually functional as giant controllers / cartridges. Still, if you want to impress / worry the neighbours these could be just the thing for your living room.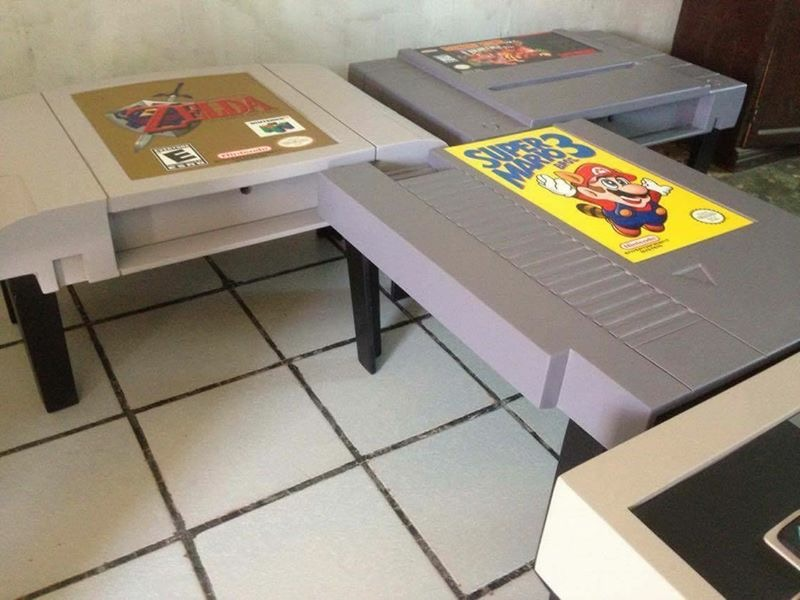 It's all about that Game Boy table, right?
[via imgur.com]