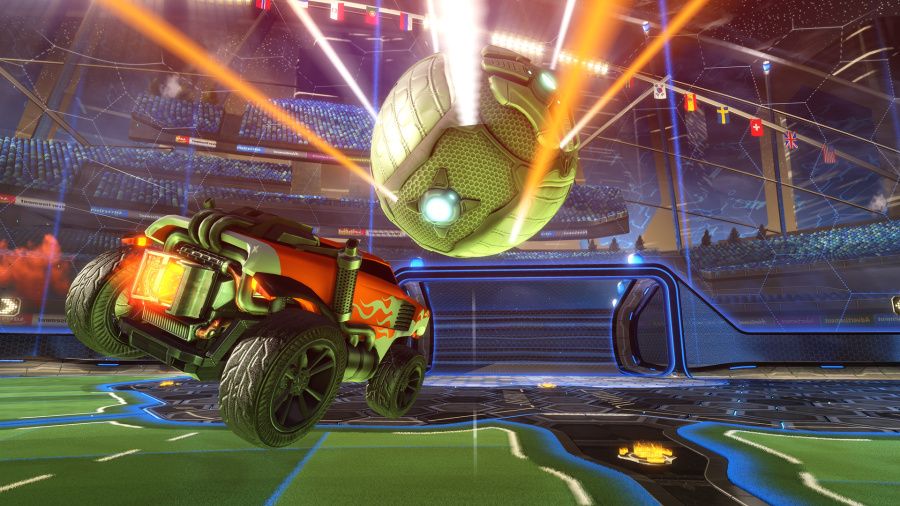 One of the most popular games to pop up in the online gaming and eSports community over the past few years is that of Rocket League. Psyonix's soccer/racing hybrid has become a household name at this point with its approachable gameplay and addicting visual style, and it's come to every major platform except those made by Nintendo. However, recent comments from Psyonix seem to indicate that this could change with the Switch.
Vice President Jeremy Dunham recently spoke a bit on the matter with IGN, talking about how the developer is currently holding with a "wait and see" approach to a Switch port. Here's what he said:
Just like all the other platforms, we are evaluating it. We're looking to see what the technical requirements are. We're looking to see what kind of true community demand there is. We're looking to see how it would benefit the community as a whole. So we're still in that evaluation phase. It's definitely too early to say that it wouldn't happen, but it's also definitely too early to say that it would. I think we've shown over time we're a community based company, and so what we're doing first is seeing what kind of impact that would have and who needs it and who wants the game and we'll go from there. Luckily the platform's only been out for a month, so we have plenty of time to look to see how it's doing and what our audience wants.
It may not be a new game necessarily, but it seems like a no-brainer for the Switch, and no doubt would draw quite a fanbase on Nintendo's platform. Also, who wouldn't want to drive a Blue Falcon around the field?
What do you think? Will Rocket League come to Switch? Would you buy it? Drop us a comment in the section below.
[via ign.com]