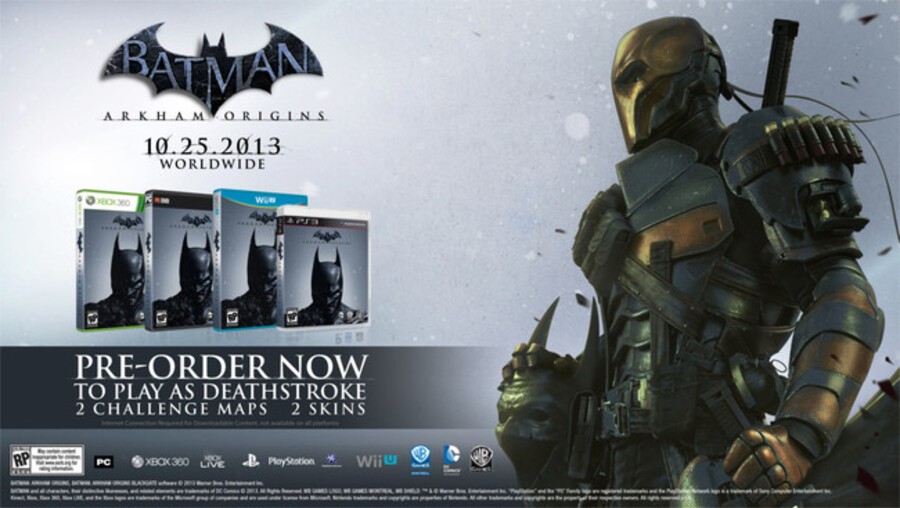 Earlier last month, we reported that it was unknown if the Wii U version of Batman: Arkham Origins would receive downloadable content. Sniper Elite V2 and Mass Effect 3 had no signs of any DLC, and after a flyer revealed that the upcoming Batman title may not contain extra material on all platforms, we were hoping this wouldn't continue a common trend for Nintendo's latest console.
However, our prayers have been answered, as Aussie-Gamer reports a confirmation from Warner Bros. Interactive that the Deathstroke DLC will indeed be available for the Wii U's version of the game.
The Deathstroke DLC package features Deathstroke as a playable character in the game's challenge mode, two Deathstroke player skins, and gamers will be able to enjoy two additional challenge maps.
Batman: Arkham Origins is scheduled for global release on the 25th October this year. Are you pleased that the extra content has been announced for the game? Let us know in the comments section below.
[source aussie-gamer.com]