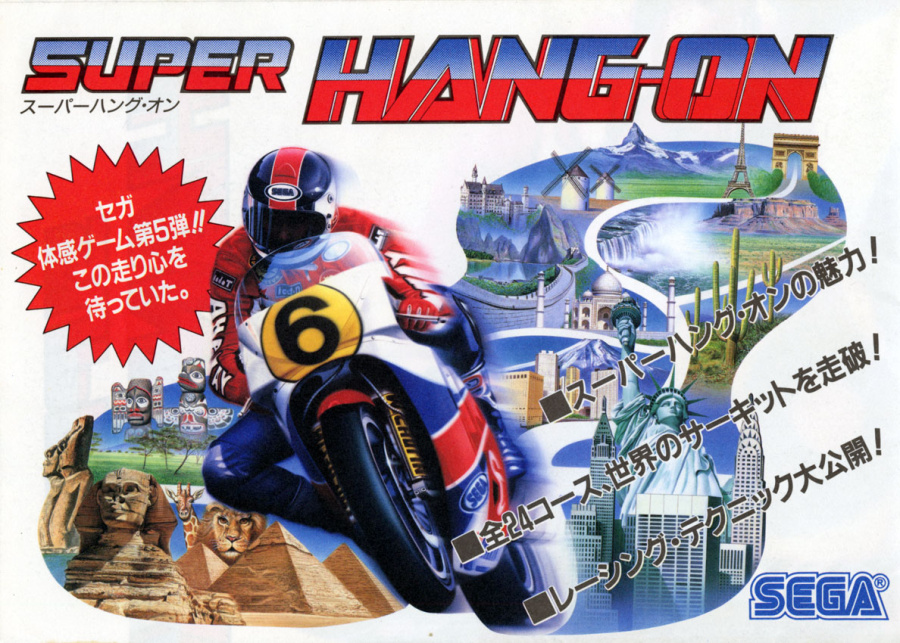 Space Harrier 3D was the first of Sega's efforts to give its illustrious arcade portfolio a new lease of life on the Nintendo 3DS, and it's being followed by another beloved coin-op smash-hit: Super Hang-On.
Yu Suzuki's motorcycle racing classic is coming to the Japanese 3DS eShop next week for 600 Yen ($6.30 / £4.15 / €4.85). As with Space Harrier, it will add a 3D effect to the gameplay and also allows you to use the console's tilt control to simulate the movement of the original arcade cabinet's handlebars.
We're massive fans of Sega's previous titles here at Nintendo Life, and can't wait to get our hands on this. Are you equally excited, or were you hoping for a different coin-op classic? Perhaps you're already happy with the Virtual Console Arcade edition? Let us know by posting a comment.
[via gonintendo.com]