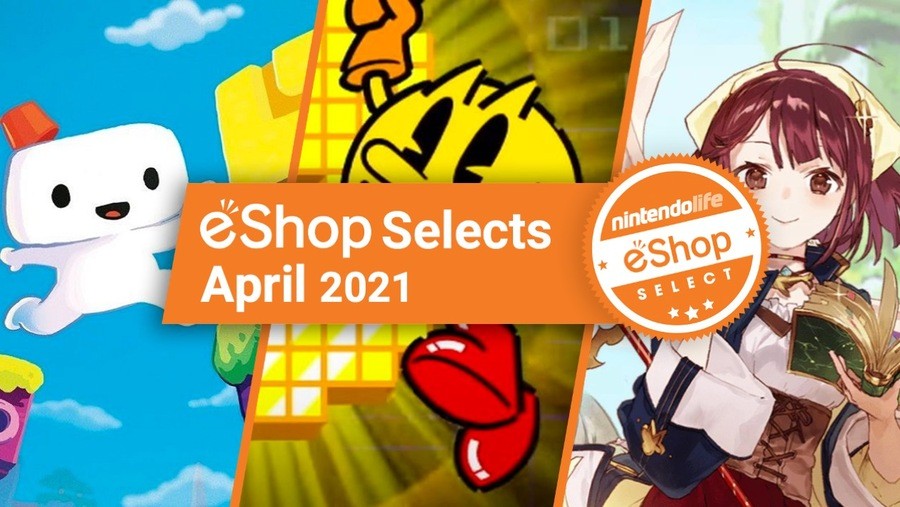 April was a pretty stellar month for new games on the eShop, helped somewhat by the fantastic Nintendo Indie World presentation that saw some great games launch immediately after the show.
These awards aim to celebrate the best of Nintendo's digital store, giving some love and attention to the games that could so easily be missed in the Switch's ever-growing library.
So, let's get started. Here are the best Switch eShop games of April 2021!
Honourable Mentions:
While these titles didn't quite make our top three this month, they're still certainly worth checking out: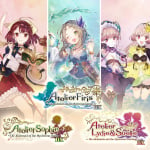 Publisher:
Koei Tecmo
/
Developer:
Koei Tecmo
Release Date:
22nd Apr 2021 (USA)
/
22nd Apr 2021 (UK/EU)
We're kind of cheating a little bit with our third-place choice this month; the Atelier Mysterious Trilogy Deluxe Pack is a bundle of three games in one, perhaps making it an easy choice for this list.
Each of the games included offer up a content-rich and enjoyable story, and while the series' slower-paced slice-of-life vibe isn't for everyone, we'd encourage anyone interested in crafting-based RPGs to give it a shot. While the value of the trilogy pack is one of this particular release's strong points, you could always opt to pick up one of the three included games on its own to see whether or not it's for you.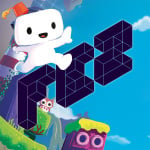 Publisher:
Polytron
/
Developer:
Polytron
Release Date:
14th Apr 2021 (USA)
/
14th Apr 2021 (UK/EU)
Back to the normality of single, digital-only indie delights, FEZ takes second place this month.
FEZ is a fun, challenging puzzle platformer fit to burst with original ideas and unique gameplay wrinkles. Its puzzles bend reality and even leech into our own world on occasion, but aside from a few select mega-challenges never stray into the category of too obtuse or unfair.
With a fantastic core mechanic, lots of charm, and perfectly balanced brain teasers, this one's an easy recommendation to make. If you've never tried FEZ before, make sure to get it downloaded and don't look into it too much before you do – you don't want to have the game spoiled before you play.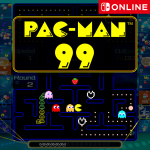 Publisher:
Bandai Namco
/
Developer:
Bandai Namco
Release Date:
7th Apr 2021 (USA)
/
8th Apr 2021 (UK/EU)
Taking first spot, though, is the latest in Switch's growing collection of quirky battle royales, PAC-MAN 99.
Just like Tetris 99 and the lost-but-not-forgotten Super Mario Bros. 35, PAC-MAN 99 takes a series we've all played to death and somehow manages to make it feel fresh and exciting again. We'd argue that the competitive nature and fast-paced action of these '99' battle royales make their base gameplay more addictive than ever, and it's hard to complain about the low, low price of free – as long as you have a Switch Online subscription.
Liked Tetris 99? You'll like this too. Get it downloaded and enjoy.
---
< Nintendo Life eShop Selects - March 2021
---
How we decide our eShop Selects top three: As we reach the end of every month, the Nintendo Life staff vote on their favourite titles from a list of games selected by the editorial team. To qualify for this list, these games must have been released as a digital-only Nintendo Switch eShop title in that particular month, and must have been reviewed on Nintendo Life; we select the qualifying games based on their review scores.
Staff are then asked to vote for three games that they think deserve to sit right at the very top of that list; first choice gets 3 points, second choice gets 2 points, and third choice gets 1 point. These votes are then tallied to create a top three list, with the overall winner taking that month's top prize.