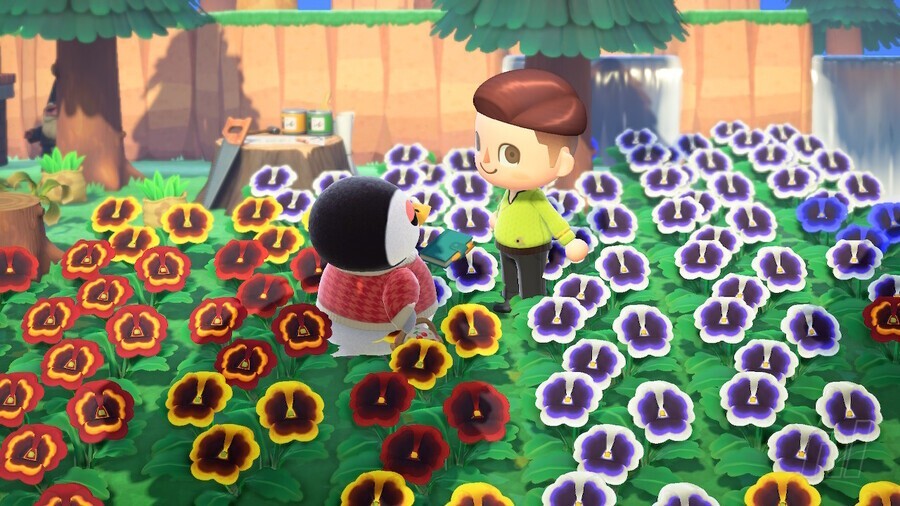 If you've been playing Animal Crossing: New Horizons for any length of time, you've probably stumbled across a lost item or two. If you're wondering what to do with these items, you've come to the right place, although it's really not too complicated - you just need to chat with your residents.
Animal Crossing: New Horizons Lost Items
Where do you find lost items?
Lost items in Animal Crossing can be found randomly lying on the ground of your island. They will look like either a (note)book or a draw-string satchel.
Once you find and pick up a lost item, you have until the end of the day to locate its owner and return the item for a reward.
How do you return lost items?
Returning them is easy: simply talk to your villagers. The first one you speak to will tell you who the item belongs to (that is if it isn't theirs), so all you have to do is hunt down the correct resident.
Indeed, sometimes a villager who has lost their item will run up to you and ask you to find it.
Once you've found the appropriate villager, talk to them and select the item from your inventory to return it and collect your random reward.
What happens if you don't return the item before the end of the day?
If you miss your window of opportunity to return the lost item, the text in your inventory will change to 'What was this again?' and you'll have to dispose of it yourself.
You can do this by leaving it in a trash can or taking it to Timmy & Tommy at Nook's Cranny for them to get rid of it.
Can you return the items in the recycling bin?
The recycling bin in Resident Services is different from the lost item system and is yours to plunder freely. Simply collect whatever is inside the recycling bin and do what you like with it; use it to craft something, sell it, or gift it to other residents.
---
This article is part of our Animal Crossing: New Horizons walkthrough, which includes a Complete Fish List, Complete Bug List and Complete Sea Creatures List. If you're looking for specific fish or bug, we can tell you how to catch the elusive Coelacanth, Mahi-Mahi, Giant Trevally, Stringfish, Golden Trout and all the Sharks and Beetles, along with a full list of Critters leaving at the end of the month. We've also compiled a Complete Villager List and a Complete List of K.K. Slider Songs, as well as the Best Custom Design Codes and Islands we've found so far, and the best islands to visit using Dream Address Codes.
We can also help with How to Spot Redd's Fake Paintings and Statues, How to Make Bells Fast, How to Breed Flowers, How to Get more DIY Recipes, How to Upgrade Nook's Cranny, where and when to find special characters like Gulliver, Sable, Label, Wisp, Celeste, Pirate Gulliver and Jack, plus tips on using the Star Wand, Tool Ring, Rock Trick, Cutting Down and Moving Trees, using amiibo on Harv's Island, How to Back Up Your Island Data, How to Time Travel, How to Get a 5-Star Island Rating and a whole lot more.
And finally Where to Buy Animal Crossing: New Horizons on Nintendo Switch if for some reason you haven't yet picked up the game.