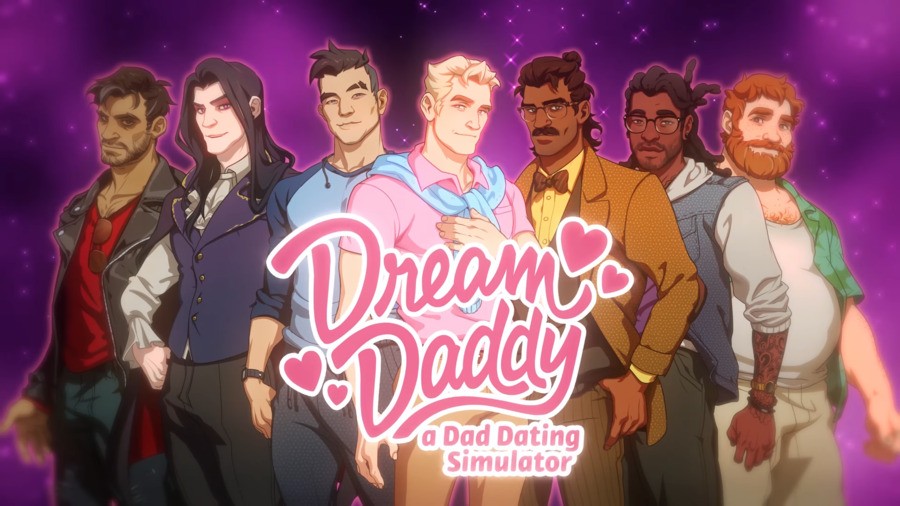 Game Grumps is bringing its popular dating simulator Dream Daddy: A Dad Dating Simulator to the Nintendo Switch and mobile devices in the "very" near future. More precise information about the release date is on the way. Below is the official announcement and trailer:
If it wasn't already obvious enough, Dream Daddy is all about hooking up with other "hot" Dads. Here's the story behind the romance as well as the variety of Dads on offer, courtesy of the Steam game page:
You and your daughter have just moved into the sleepy seaside town of Maple Bay only to discover that everyone in your neighborhood is a single, dateable Dad! Will you go out with Teacher Dad? Goth Dad? Bad Dad? Or any of the other cool Dads in this game? With minigames, sidequests, and a variety of paths and endings, Dream Daddy: A Dad Dating Simulator is this year's most anticipated Dad-based game.
If the Switch version is the same as existing releases, you'll be able to create your own Dad, date seven dads, unlock multiple endings and play Dad-themed mini and micro games throughout each date path.
Is this the kind of game you would be interested in playing on the Nintendo Switch? Tell us below.
[via twitter.com]