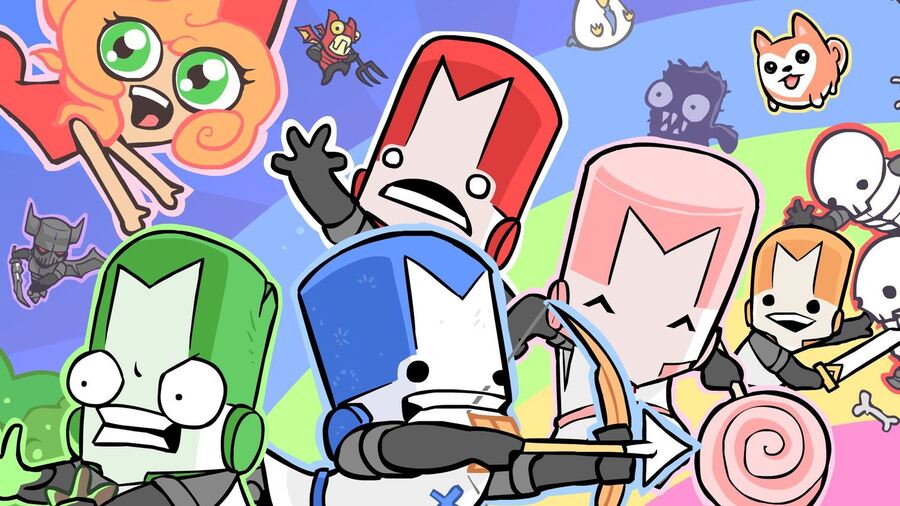 Less than a week after the initial tease, American developer The Behemoth has now officially announced Castle Crashers Remastered is coming to the Nintendo Switch.
The Switch release will include HD Rumble, Switch online support, 4-player local multiplayer and portable play. This version has been made possible with the help of PlayEveryWare and below is an image of the game running on Nintendo's hardware:
The remastered version of the game also includes the following enhancements:
A multiplayer mini-game called "Back Off Barbarian" that's frantic and weird.
Texture sizes of the game are five times the texture size of the original game
CCR runs at 60 frames per second. The original ran at 30 frames per second which feels kind of like a slideshow if you go back to it after trying this new one.
All previously released downloadable content like characters, weapons, and animal orbs are available in-game
Various performance updates and improvements to gameplay and online multiplayer
Castle Crashers Remastered for Switch will be playable next week at PAX East and is due out in Summer 2019.
Are you glad to hear this multiplayer beat 'em up action game is coming to the Switch? Have you played this game elsewhere before? Tell us down in the comments.
[via blog.thebehemoth.com]