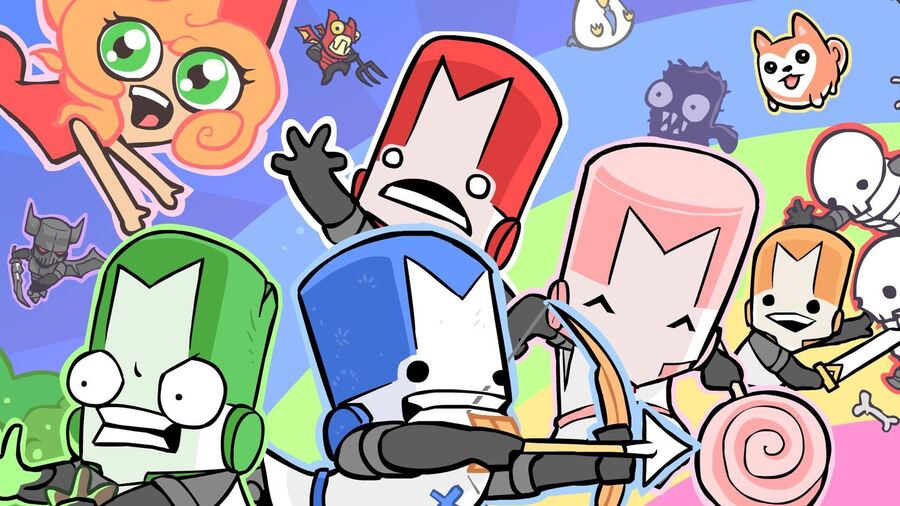 If this isn't a teaser of things to come, we're not sure what is. The developer behind Castle Crashers recently posted the below drawing on its Twitter account. As you can see, it's four colourful Switch Joy-Con controllers. It also showed some extra drawings of pink and purple Joy-Cons.
If you've ever played The Behemoth 2D beat 'em up before, you should already know these colours match the knights in the game, who are tasked with rescuing four princesses captured by a dark wizard.
The title was first published on console in 2008 via Xbox Live Arcade and has since been released and remastered for multiple other platforms. If it does make it across to the Switch, this would be the first time the game has ever been released on a Nintendo system. Below is a look at the remastered version in action:
Would you be eager for some more multiplayer beat 'em up action on the Switch? Have you played this game elsewhere before? Tell us down in the comments.
[source nintendosoup.com]