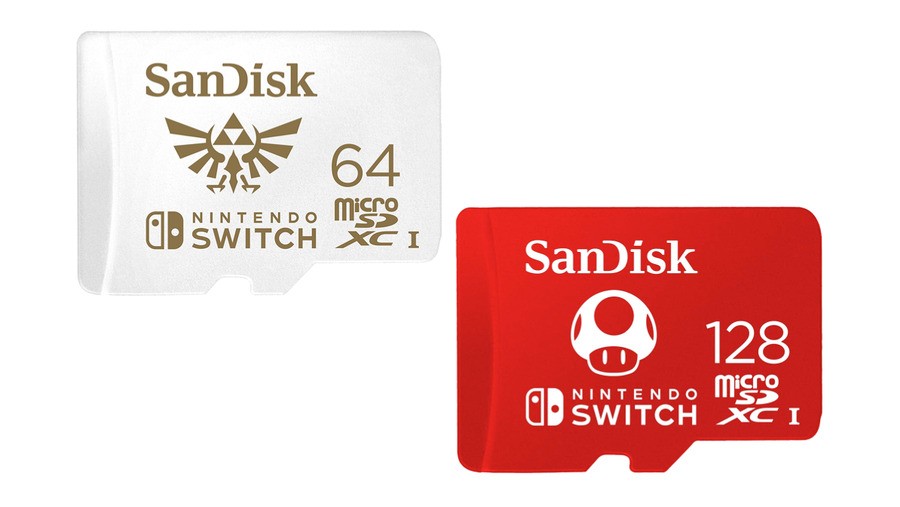 The Nintendo Switch has some fantastic qualities - the games, the portable and home console mix, and its smart, sleek design - but it does have one glaring issue: the storage space. We've said it time and time again, but the console's 32GB internal storage (which gets reduced by the operating system before you can even touch it) just isn't enough to hold all of your favourite games.
Luckily, micro SD cards are here to save the day, and these officially-licenced options have just seen a rather welcoming price reduction. If you'd like an SD card with a bit of style and glamour, these Mario Kart and Legend of Zelda designs (featured on the packaging, too) might just be for you.
Both are available from Amazon and, at the time of writing, are priced at £17.99 / $17.91 and £29.99 / $29.99 for the 64GB and 128GB models respectively.
Of course, these aren't the most cost-effective cards on the market - whenever an SD card features official branding, you'll usually see a bit of a mark-up in price - but they definitely look the part if you're wanting to showcase your favourite gaming characters. If you're looking for alternatives or help with buying the right card for you, feel free to check out our handy Best Nintendo Switch Micro SD Cards guide.
Will you be snapping up either of these cards purely for their designs? Let us know in the comments below.