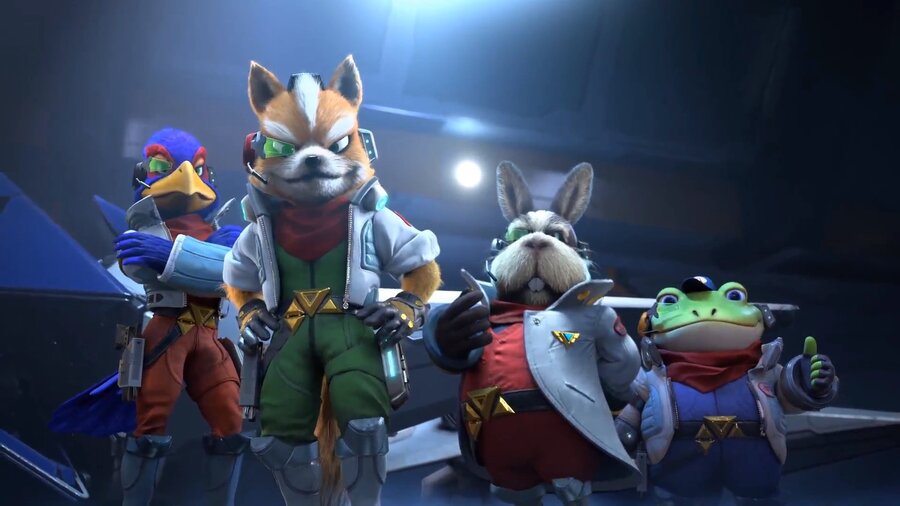 With time whizzing past us at a speed that even Slippy Toad couldn't keep up with - as he files headfirst into danger and ruins the entire operation - you might be surprised to hear that Starlink: Battle for Atlas is out in just a handful of days, releasing on Tuesday 16th October. As such, the game has appeared on the Switch's eShop, allowing you to pre-order it for yourself and giving us a little more information.
Among other interesting little nuggets of information - such as the fact that the game supports surround sound - the title's initial file size for Switch has also been revealed. That magic number in question is 12.7 GB, so make sure you've got a microSD card at the ready if your system's looking pretty full.
For the sake of comparison, Xenoblade Chronicles 2 released at 13 GB, and The Legend of Zelda: Breath of the Wild takes up 13.4 GB, so Starlink's size is almost the same as these giant, adventure-filled spectacles. Of course, third-party games do tend to be on the heavier end of the file size spectrum (NBA 2K18 hoovers up 23 GB, for example).
Will you be picking up a copy of Starlink: Battle for Atlas next week? Stay tuned for our review a little closer to release.