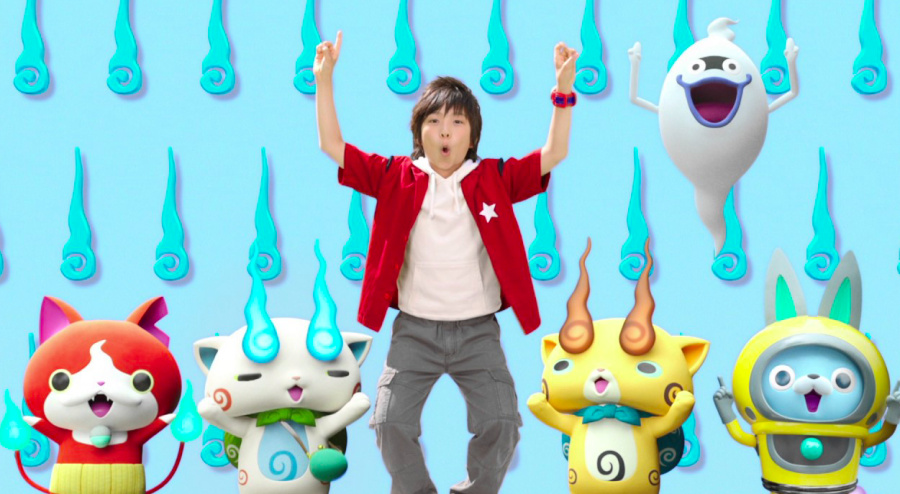 With E3 right round the corner it's fair to speculate about what new titles we'll see at the show, and Level-5 has set chins wagging by confirming that it has at least one Switch game in development. The studio - best known for Ni no Kuni, Professor Layton and the Yo-kai Watch series - has always had a close relationship with Nintendo so this should come as no surprise.
Speaking in an interview with Japanese monthly magazine Nikkei Trendy, CEO of Level 5-Games Akihiro Hino expresses his new love for the Switch before going on to mention that the company is working on games for the console. 
The full quote from the interview can be read below:
NT: Nintendo Switch, which you can play as both a stationary system and as a portable game machine, was released in March.

Hino: I think Switch is good. The Legend of Zelda: Breath of the Wild is extremely fun. It's almost dangerous. (Laughs.) Actually, playing with Switch myself, my impression [of the system] has changed a lot from when it was still in development. I was hesitant about its 'play both inside and outside' style, but I feel like there is a considerable potential there.
Anyway, Zelda is a lot of fun, so I personally carry it around and play it as much as I can, even on airplanes. The model that Nintendo gave me is the one with the red- and blue-colored controllers, so when I carried it around a lot, the looks I got made me self-conscious. I bought the black controller that they released myself and attached it. (Laughs.)

I think the Style of Switch is a wonderful fit for competitive games. You can play if you're gathered in real life, as well as online. For example, I think the fact that the game lovers within a company can get together and play Mario Kart is really fascinating and interesting. And while I can't say the content quite yet, we're working on game(s) that support [Switch].
Please bear in mind that this has been translated from Japanese and the actual wording leaves it to interpretation whether or not Mr Hino said "Game" or "Games". This does mean at least one Switch game is on the way. 
Professor Layton is the next scheduled release from Level-5 with Layton's Mystery Journey: Katrielle and the Millionaires' Conspiracy releasing for the 3DS sometime later this year.
Will we see a new reveal this E3? Leave us a comment. 
[via gonintendo.com]