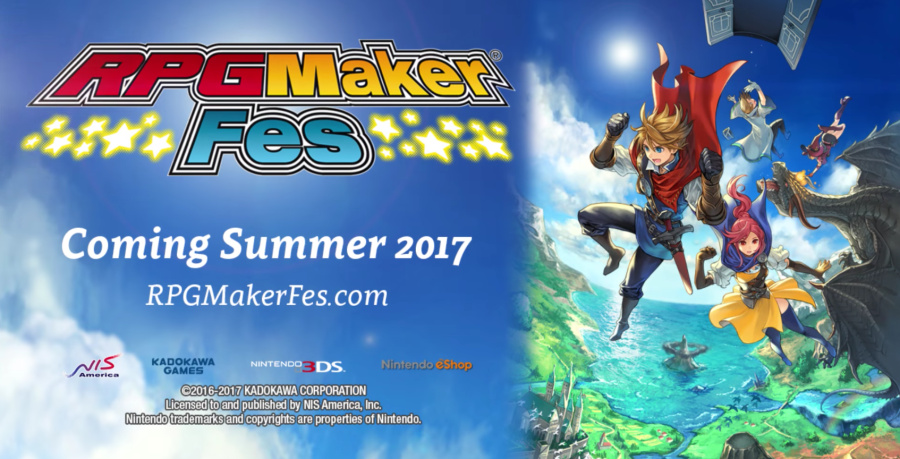 RPG Maker Fes, released in Japan last year, will finally launch on the Nintendo 3DS in North America on 27th June and Europe on 23rd June. In February, we had the opportunity to play an early English build and were very impressed by what we played. RPG fans can build, play and share their worlds with friends.
A free tool called Maker Player will also be available on the Nintendo 3DS eShop for players to play RPGs designed by other players. Additionally, there will be a Limited Edition release of RPG Maker Fes that's also launching on 27th June.
Do you already have ideas for an RPG you want to design in RPG Maker Fes? Let us know in the comments!