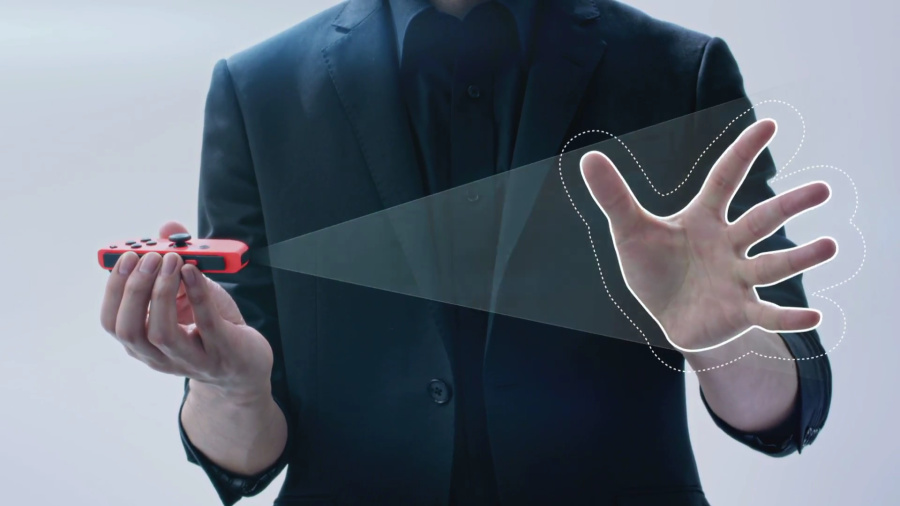 During the Nintendo Switch Presentation we were given an extensive demonstration of the Joy-Con controllers, which deliver on some of the ambitious rumours and patents of recent months.
For starters, there will be two alternative colours to choose from early on, with Red and Blue variations confirmed. It seems like a potentially lucrative accessories market for the future.
Moving on to features, the controllers have a heavy emphasis on flexibility and technology. For example, turning the controller horizontal with still allow for L and R buttons, allowing for multiplayer gameplay with players taking one Joy-Con each.
The technology appears to support advanced motion controls, up to Wii Remote Plus level at least. Beyond that there's a sensor that can detect certain hand signals and gestures, something seen in patents previously. Rumours of advance haptic feedback also proved accurate, and it's called 'HD Rumble'. It mimics actions such as a glass with multiple ice cubes dropped in, or filling with water. The potential for minigames in particular is notable.
Overall the Joy-Con controllers seem to have plenty to offer. Let us know what you think in the comments.