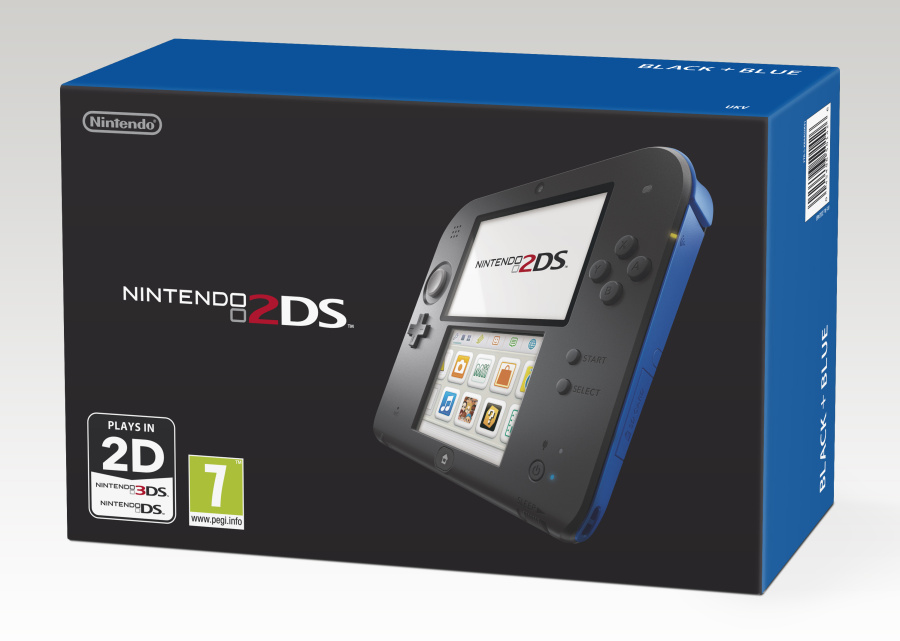 As some have predicted the imminent demise of retail gaming outlets, brought on by an era of new restrictions on game sharing and the used games market, US retailer GameStop has drawn a course full sail in the opposite direction. A new report by Games Industry reveals that the US gaming giant actually experienced enormous profits over the last quarter, driven primarily by Nintendo's portable console sales of 2DS and 3DS, as well as Rockstar Games' juggernaut Grant Theft Auto V.
GameStop's third quarter fiscal results, which tallied up three months of business ending on November 2nd, indicated that total sales were up 18.8% year-over-year. Thanks to Nintendo's latest portables, hardware sales jumped 15.3% over the same period. Perhaps the most striking figure of all, however, was the company's claim of a $68.6 million net profit for third quarter 2013 — a stark contrast to the $624.3 million in losses rung up for the same period in 2012.
Early in October, we predicted a larger-than-expected launch for 2DS. Although it suffered some ridicule upon its announcement, the system's sales figures have had the last laugh, with 2DS placing first among console sales in the UK shortly after its release. A strong showing for Pokemon X & Y — whose release was timed to coincide perfectly with the launch of 2DS — has been largely responsible for the warm reception received by the unique console, as both products are heavily marketed towards younger gamers.
GameStop hopes that its 3DS/2DS-driven hardware sales will only continue to rise. With the launch of Sony and Microsoft's new consoles, and Nintendo's console sales picking up steam, GameStop no doubt hopes to help usher in a new era of gaming while maintaining a strong business.
[via gamesindustry.biz]