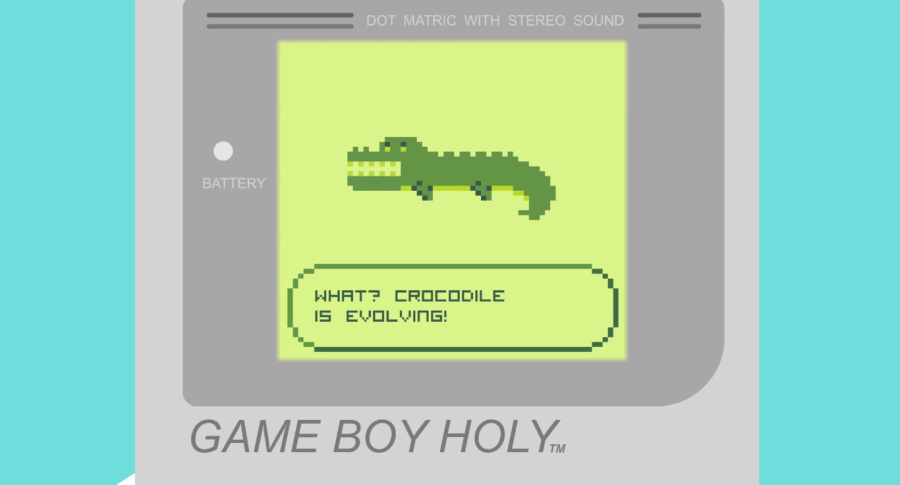 Occasionally we like to highlight humourous videos that riff on Nintendo history, particularly as it shows — above all else — that Nintendo is a strong part of pop culture. If people keep referencing Nintendo's games and systems, particularly of the retro variety, it all helps to keep the company's brand at the forefront.
Also, it can be a lot of fun. The video below is less than a minute long and jokingly answers a question of evolution with a fictional Game Boy and Pokémon game. Before the video though, everyone should pay attention to the creator's explanatory note below.
...I think some of you have misunderstood a key element of this cartoon, probably my fault, I thought most societies these days were clued in on Evolution but clearly some are not (a lot of Americans seem to be making this mistake). I do know Crocodiles evolved from another creature (the Phytosaurs) and I know they have evolved in the 225 million years they've been around to some level or another. This cartoon is a joke, it's a bit of light humour that ignores science for a bit of fun, like Spongebob or Dexter's Lab would. I am not trying to preach that Evolution doesn't make sense, it does! I am not saying this is genuinely what I believe, if I seriously wondered this question I wouldn't make an animation, I'd go on Yahoo Asks like a normal person! So come on, try to understand this is just a light hearted joke and don't get too upset that it isn't hard fact.
With that said, check it out below and let us know what you think; please chat about the video specifically and maintain context, as the creator requests. For our money, this is a fun little video.
[via kotaku.com]