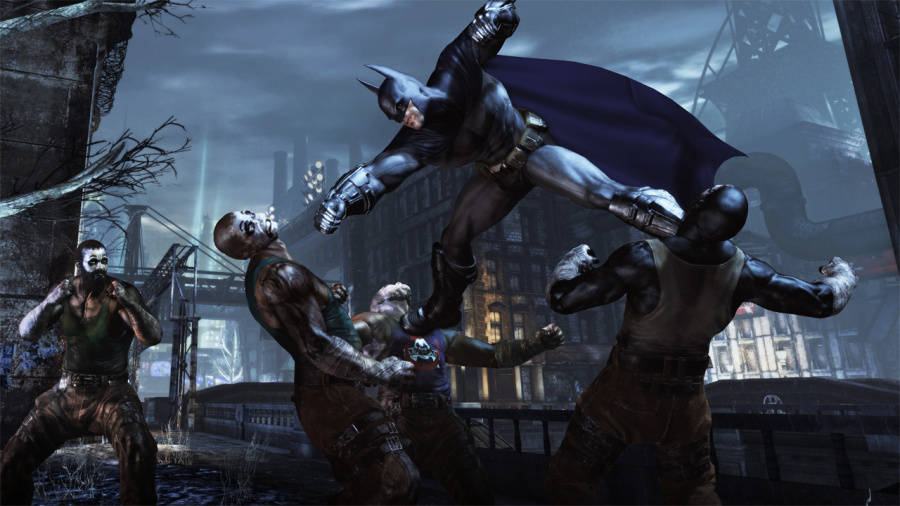 Kotaku has reported that Batman: Arkham Origins, which is coming to the Wii U later this year, will include a multiplayer mode. The unconfirmed report states that players will step into the shoes of classic Batman villains and try to take town Batman and Robin. If the rumour is to be believed, Origins would be the first title in the Arkham series to include multiplayer.
Kotaku's sources stated:
During at least one section of multiplayer, you play as a member of Joker or Bane's gang while trying to take down Batman and Robin. The villains involved—who may be playable and customizable—include Killer Croc, Deadshot, Firefly, Black Mask, Deathstroke, and "some kind of Electroman character."
Batman: Arkham Origins is the first Arkham game to be developed by Warner Bros. Games Montreal, with the series' former developer Rocksteady lending the new team its graphics engine. Last year, Warner Bros. released Gotham City Impostors, a multiplayer shooter where players dressed as fake versions of Batman and Joker for over-the-top battles.
Do you want a multiplayer mode in Batman: Arkham Origins, or would you rather the developers focus on a strong single-player campaign? Let us know in the comments section.
[via kotaku.com]