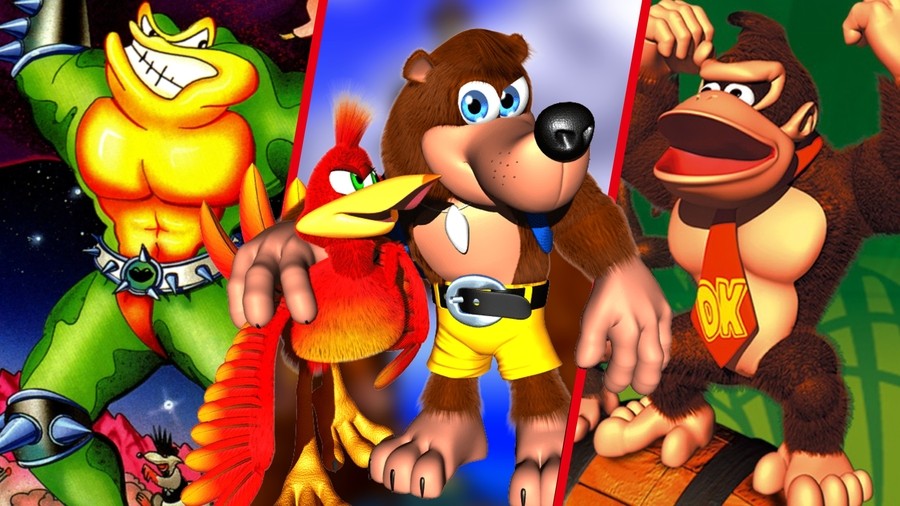 Three-and-a-half decades ago this week, British developer Rare was formed. Formerly known as Ultimate Play the Game, the company was created with the express purpose of creating titles for the Nintendo Entertainment System and from the mid-1980s until the early '00s the Twycross-based team would deliver some of the finest video games on Nintendo platforms.
So impressed was Nintendo with Rare's output that an acquisition or two led to it becoming a second-party developer, and in that period it produced several genre-defining classics on Nintendo's 16 and 64-bit consoles. Microsoft acquired the company in 2002, and recently Rare has been busy swashbuckling sea-farer Sea of Thieves on Xbox. The upcoming Everwild looks to be one of the highlights in the wave of next gen games on the horizon, but while it's been eighteen years since Rare and Nintendo were last partners, their relationship lives on in the minds of fans, many of whom grew up playing the company's catalogue of colourful platformers, masterful multiplayer games and technical marvels. The rapturous reception Banjo and Kazooie got in Super Smash Bros. Ultimate proves that there's still a passionate Nintendo fanbase for the developer and we'd give anything to be able to play the Rareware back catalogue on Switch.
It was hard to whittle down just ten highlights from the Rareware days, but below you'll find some of the very best Rare games on Nintendo systems...
---
A lot of N64, eh? As it should be. Which are your favourites from the picks above? Got another highlight you'd like to share - perhaps a non-Nintendo one? Viva Piñata (not the DS one, what with that being a Nintendo platform and all)? Kinect Sports or Kameo, perhaps? Grabbed by the Nuts & Bolts, were you?
Let us know your personal favourite games and moments from three-and-a-half decades of Rare below. We're off to our Rare shrine to try once again to summon Rare Replay to Switch...