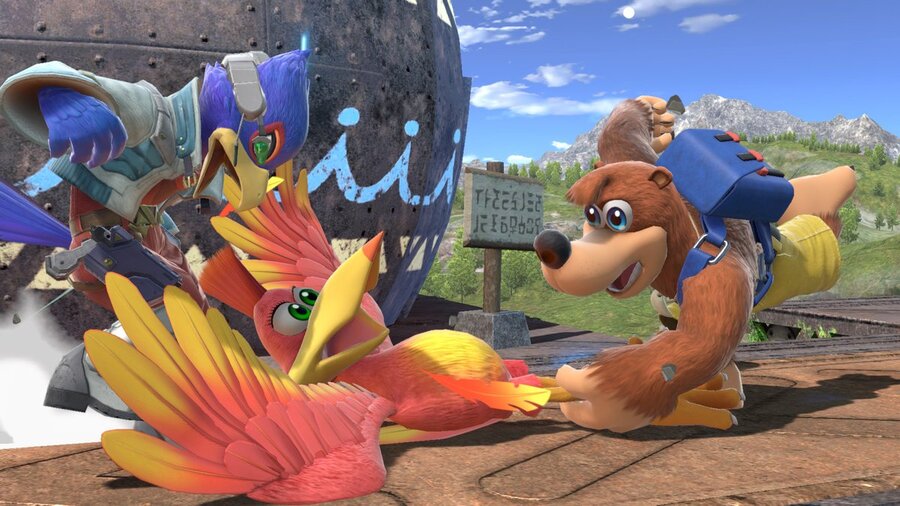 One of the best moments of Nintendo's E3 Direct for many of us was the reveal of Banjo-Kazooie as an upcoming character for Super Smash Bros. Ultimate. Indeed, just this morning we had to buy a load of replacement equipment for the office after our excitement caused us to throw drinks, desks, and pretty much everything across the room yesterday.
As it turns out, we're definitely not alone in this excitement. Footage has emerged of the reveal taking place at the Nintendo NYC store, a room which has brought us several cracking reaction videos over the past few years. This particular reveal was no different, with fans screaming, jumping up and down, and going completely wild over Smash's latest addition.
It's actually quite a heartwarming watch, reminding us that we all have this wonderful hobby in common. Even if you're not too fussed about Banjo's reveal yourself, we're sure you can appreciate the excitement of everyone in this room.
As a quick word of warning, you'll hear the odd bit of bad language in the clip below. You've been warned!
Is this a pretty accurate retelling of what went down when you watched the video? Let us know how you felt about the reveal in the comments below.
[source twitter.com]