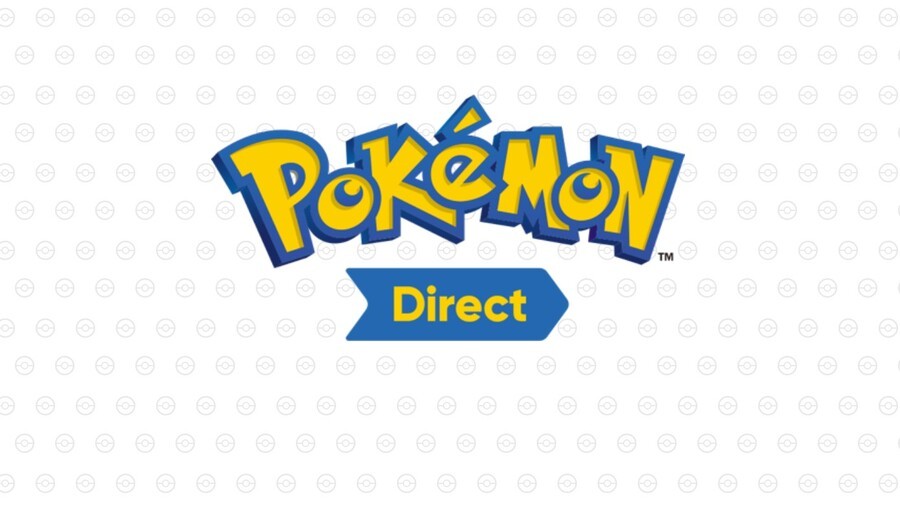 The first Direct Presentation of 2020 has been announced and it's not what most of us were expecting. Short of a full blown Nintendo Direct, you'd be forgiven for thinking the arrival of Animal Crossing: New Horizons in March might signal a hype-building mini Direct focused on juicy details about Nook's Island Getaway Package...
But no! The first Nintendo Direct of 2020 will be entirely about Pokémon and it's rumoured to share new details on Pokémon Sword and Shield. At 20 minutes long, it will be nearly three times the length of the broadcast that revealed Sword and Shield to the world back in February last year, so we're expecting some substantial PokéNews.
But what could it be? Below we've listed some of our lighthearted predictions, but we'd also love to hear your thoughts. At the bottom you'll find a poll to vote in, and if you've got any ideas be sure to head to the comments section and share them.
In the meantime, here are the predictions that sprang to our collective minds...
Pokémon Sword and Shield DLC / Expansion announced
Whether this involves new areas, new gyms or new monsters, it's not unimaginable that Pokémon will enter the realm of downloadable content proper. The 'Ultra' versions of the mainline games were the expansions in the past, but introducing another version of a game that's proved quite divisive to the Pokémon fanbase might be pushing it right now. A steady supply of expansions that bolsters the base game and gives Pokémon trainers who've earned their badges more to do in the post-game, though? Everyone's a winner, assuming they get the pricing right. Free would be nice.
New 'Ultra Pokémon Sword and Shield' revealed
Alternatively they could go all out and announce an 'Ultra' version of Sword and Shield. After only a couple of months, this is highly unlikely - it's far too soon for Pokémon Scabbard or Pokémon Gun or whatever the inevitable update will be called. Still we include it here for giggles. There are more outlandish, tongue-in-cheek suggestions to come, so prepare for a dose of levity, Pokéfans. We find it super effective in these trying times.
Pokémon HOME integration and launch date announced
A new service which promises to unify Pokémon from all the modern era games into one convenient storage solution, Pokémon HOME is cloud-based and will enable you to transfer compatible Pokémon between Pokémon GO, Pokémon Bank and the Switch Pokémon games, subject to restrictions. It's launching this year so we expect to hear more about it.
Previous Gen Pokémon to return in Pokémon Sword and Shield
The Galar Pokédex is a rather chunky monkey featuring 400 Pokémon spanning all eight generations to date. Of course, that's only around half of the entire catalogue of Pocket Monsters, and some dear favourites have inevitably fallen by the wayside. There's a big gap when it comes to starter Pokémon from previous generations, and with players naturally developing an attachment to their very first 'mon on every adventure, it would be nice to see a few more join the Galar roster.
There are plenty more favourites fans would like to see, though, and it's impossible to please everyone. Or is it?...
The entire National Pokédex added to Pokémon Sword and Shield
Alternatively, the 'impossible' could happen and following the #Dexit furore last year Game Freak could give in and throw the lot into Pokémon Sword and Shield. Oh, we imagine there'd be some weird restrictions like the new-old Pokémon can't actually battle and you can only view them while camping, or they can only fight each other and not the original Galar roster - something to complicate matters even further. Still, we'd take it.
To be clear, the chances of this happening are extremely slim, but we're shooting for the stars here.
Detective Pikachu Switch release date announced
A more down-to-earth prediction, this one. A Detective Pikachu game has been announced for Switch, so we're expecting more information at some point.
A realistic, plausible prediction? How perfectly boring! Let's have another racier one...
Gen 8 Pokémon fighter joins Super Smash Bros. Ultimate
DLC Challenger #5 has yet to be revealed for Super Smash Bros. Ultimate. There's a possibility it could be a Pokémon, although more DLC fighters are planned after the Challenger Pack has wrapped up, so there's every chance in the world we could see more Pokémon scrapping in Nintendo's crossover fighting game.
Whispers and theories online suggest that following Gen 6's Water starter (Greninja) and Gen 7's Fire type (Incineroar), Gen 8's Grass type Rillaboom is in the frame for a Smash invitation. As card-carrying Grookey fans, we'd certainly bang the drum for the 'boom.
Pokémon Sleep and Pokémon GO Plus Plus detailed

No, that's not a typo. The updated version of 2016's the Pokémon GO Plus, the wearable Pokémon GO companion gadget, the Pokémon GO Plus + (yes, 'Plus Plus') does everything the original does, but also tracks your sleep patterns and sends the information to your phone (and the upcoming Pokémon Sleep app).
Liable to send you to sleep whether you're a fan or not, we know the app and the Plus Plus are coming so they're a relatively safe bet for the Pokémon Direct.
Another Pokémon Mobile game announced
Yep, in The Pokémon Company's ongoing effort to find a mobile game that's even half as successful as the all-conquering Pokémon GO, we wouldn't be surprised to see a new mobile game announced. After Pokémon Masters failed to set the world alight (and even resulted in apologies from the developers), there's always space for a decent mobile Pokémon game that doesn't force you to leave the house in the middle of winter to nab a Chinchou at the bottom of the garden.
Pokémon Let's Go Gold and Silver revealed for Switch
Back in November we noted the 20th anniversary of Pokémon Gold and Silver (in Japan, that is), and we can't think of a better way to celebrate two decades of Gen II than to revisit the Johto region in sequels to Pokémon: Let's Go, Pikachu and Eevee.
Pokémon Snap 2 coming to Switch
We're huge fans of the original Pokémon Snap on Nintendo 64. The potential of a modern day handheld version with gyro controls and lovely visuals gets us excited, even if a sequel is unlikely to happen without a unique twist. How about some Labo integration, then? The N64 game also celebrated its 20th birthday last year, and we'd certainly snap up a Switch sequel. Eh!? See what we did there?
What's that? No, we didn't order a taxi... oh.
Pokémon Pay - the new Pokémon App revealed
Finally, introducing the latest Pokémon app! Having trouble catching 'em all? Why play when you can pay?! Standard Pokémon start at just $0.69. For $0.79 you can guarantee that a minimum of two out of their three stats will have the highest possible value, and for just $0.99 you can bag a Shiny version of your favourite 'mon. Purchase the PokéSub Plan for just $4.99 a month to join the PokéRaffle and collect a guaranteed Legendary Pokémon each and every month...
Calm down, calm down, we're joking! Or are we? *strokes chin* Yes, we are.
---
Okay, so there's a bunch of predictions, wild thoughts, ponderings and nonsense - feel free to click below to vote on what you feel are the most likely announcements to come:
---
You can join us to watch the Pokémon Direct broadcast live tomorrow to find out how many Pokémon predictions we got right. In the meantime, let us know your predictions in the comments below.