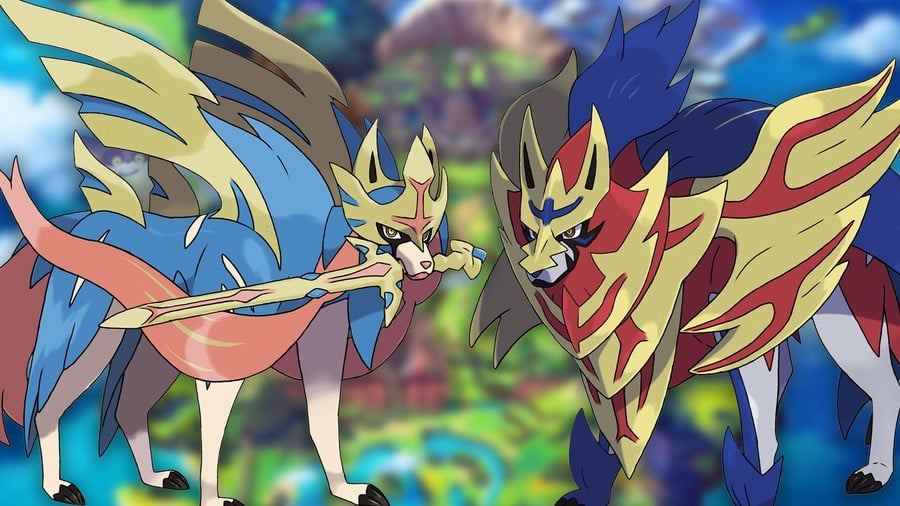 As you've probably already heard by now, later this week a Pokémon Direct is airing. It will apparently feature "roughly 20 minutes" of new Pokémon information in a live stream presentation. This is definitely odd timing, considering Pokémon Sword and Shield were only released last November, so what exactly is this upcoming broadcast focused on?
If you were hoping for details about future remakes of the older Pokémon RPG, try not to get your hopes up. According to Twitter user @Ruki185, the German press release "specifically states" the presentation will be sharing "new details" about Pokémon Sword and Pokémon Shield. This information was allegedly spotted on the German press release, which was retrieved from the German NoE press server.
As the Twitter user who shared this information seems to be in question, we'll tag this as a rumour for now. In saying this, we would be surprised if we didn't get at least some new information linked to S&S or new details about Pokémon Home - a storage solution designed to connect with the modern Pokémon titles.
The Pokémon Direct will be streamed live at 6:30am PT on 9th January (so that's 9:30am ET / 2:30pm GMT / 3:30pm CET), will you be tuning in? Leave a comment down below.
[source nintendoeverything.com]