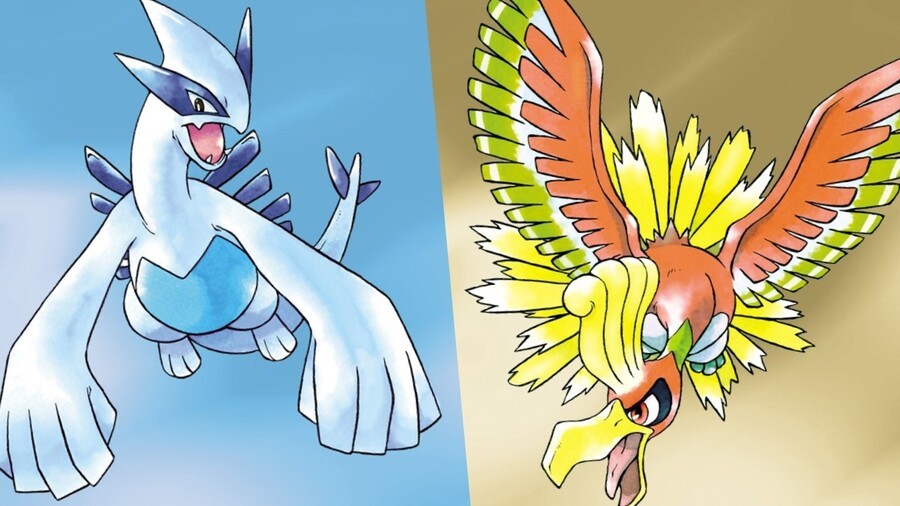 November has historically been a busy month for big video game releases as companies look to get their marquee titles on shop shelves in the run-up to the holidays. Earlier this week the European version of Super Smash Bros. for Nintendo 64 celebrated its 20th anniversary and today its the turn of Pokémon Gold and Silver to get twenty birthday bumps.
North American gamers would have to wait until the year 2000 for get a taste of the Johto region and 100 new Pocket Monsters introduced between the two sequels (and us Europeans wouldn't get to enjoy the games until 2001!). Dark- and Steel-type Pokémon debuted in Gen 2 along with Pokémon breeding and the concept of time, not to mention the not-inconsiderable addition of colour on the Game Boy Color hardware.
The first true sequels to the original Pokémon Red and Blue took several years to come to fruition, during which the anime helped cement the popularity of the first games and Pokémon Yellow Version: Special Pikachu Edition made a few alterations to keep fans happy until the 'proper' sequels arrived.
Development didn't go smoothly, though. Satoru Iwata was famously involved in aiding Game Freak on various Pokémon projects - as detailed in an Iwata Asks interview - as the franchise exploded in popularity and the developers struggled to juggle the work. The then-president of HAL Laboratory helped compress the game's data and enabled the inclusion of the entire Kanto region from the original games as a result. Game Freak even went so far as to acknowledge Iwata's contributions later in the series in Pokémon Ultra Sun and Moon after his passing:
With Pokémon Sword and Shield's recent release, it's fair to say that the series has endured over the years. Looking back, that was by no means assured - the history of video games is filled with promising debuts followed by diminishing returns. Pokémon Gold and Silver were arguably the perfect sequels, though - there's a good reason why they rank so highly on our list of the best Pokémon games of all time (along with their excellent DS remakes Pokémon HeartGold and SoulSilver).
Their legacy can be seen in the success of the franchise in the two decades since, and while not every entry has managed to add new things in such an impressive way, the world of Pokémon lives on thanks largely to this linchpin entry being super effective.
So, happy birthday G&S! We're planning a trip back to Johto just as soon as we're finished in Galar...
Reckon a Let's Go-style remake of Pokémon Gold and Silver would do well on Switch? Let us know your favourite Gen 2 memories below.