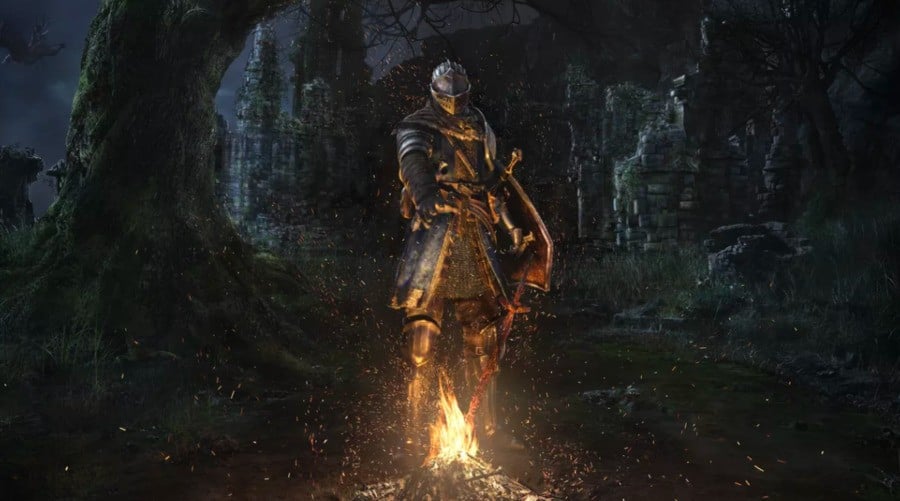 After weeks of rumours Nintendo pulled a fast one by dropping a "mini" Nintendo Direct on us today, packed with information about all the lovely new content coming to Switch in the first part of this year.
If you're logging on late or simply want a quick guide to what has happened, you've come to the right place. 
And here's what was announced:
That's a lot of cool new stuff in anyone's book - Dark Souls on Switch has the potential to be absolutely huge, offering fans the chance to take the adventure with them on the road for the first time in the history of the franchise. Elsewhere, surprises like Mario Tennis Aces and Donkey Kong Country: Tropical Freeze (now with added Funky Kong!) are sure to keep us busy during the start of 2018.
Naturally Nintendo will be saving its big announcements for this year's E3, but maintaining momentum in the first part of the year was always going to be important; releases like the aforementioned Tropical Freeze and triple-dip release Hyrule Warriors should keep Switch owners contented until then, and we personally can't wait to experience The World Ends With You again - it's been too long since we last played that title on the DS.
What did you think of the Direct in general? Did it meet your expectations, surpass them completely or leave you a little disappointed? Vote in the poll below and leave a comment to tell us.
What did you think of the January 2018 Nintendo Direct Mini? (675 votes)
It totally exceeded my expectations! Wow!

16

%
It met my expectations, I'm very pleased indeed

47

%
I felt slightly underwhelmed and unmoved, if I'm honest

30

%
I was expecting so much more, Nintendo! I'm crushed!

6

%
Please login to vote in this poll.