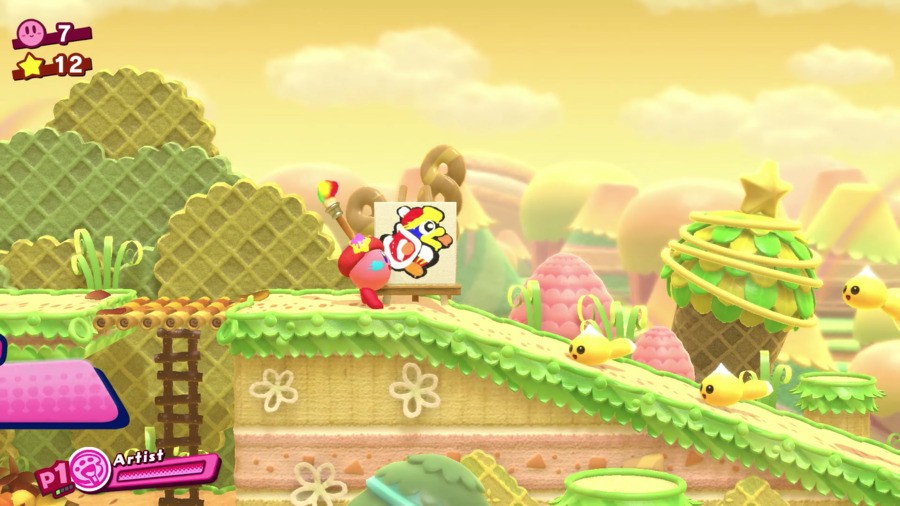 More news from today's Nintendo Direct Mini has revealed that Kirby Star Allies will be released for Nintendo Switch on 16th March. And you can actually pre-order it from the Nintendo eShop right now!
The game is set to introduce some brand new copy abilities when it arrives on the console, bringing some fun new ways to play. The 'Artist' ability allows Kirby to paint things to use in combat, as well as giving him the ability to use a paintbrush to attack, and the new 'Spider' ability will allow players to ensnare enemies in webs. You can also mix and match ability combos to create new 'Friend' abilities. Check it all out in the video below.
You'll be able to combine elements, throw your friends around the stage, and more as you open up new paths in four-player co-op. There's even mention of a new "deep space threat" enemy.
Will you be picking up Kirby's latest adventure when it arrives on Switch this March? Let us all know in the comments below!