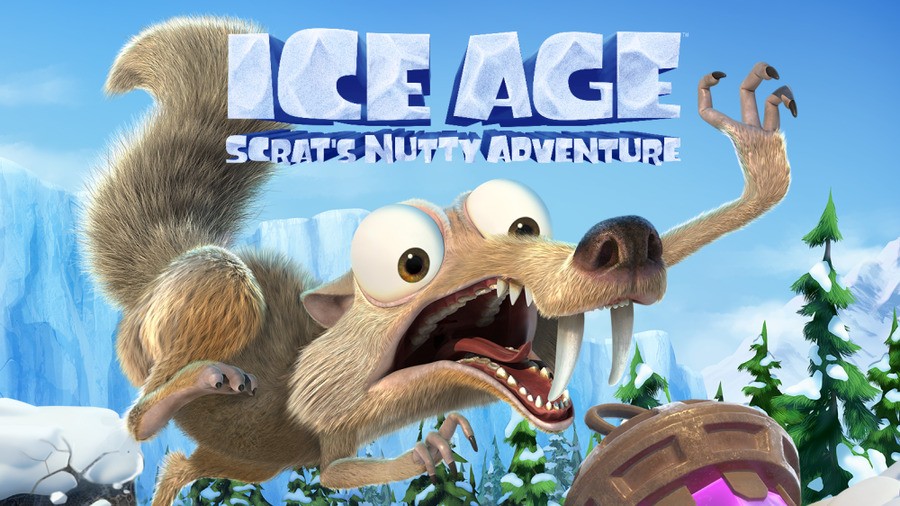 We've seen plenty of video games based of the phenomenally successful Ice Age movies over the years, some more successful than others. Now developer Just Add Water is winding up for a swing at the franchise with the freshly-announced 3D platformer Ice Age: Scrat's Nutty Adventure coming to Switch (and other platforms) this autumn.
The game will follow the exploits of the series' slapstick underdog Scrat as he journeys through familiar locations from the Ice Age movies in an effort to recover his acorn from the Scratazon Temple. Details are thin on the ground at present and there's not much to go on beyond enthusiastic narrative nuggets from publisher Outright Games. For example:
Explore adventure-packed locations to discover treasures that unlock special powers and help Scrat to jump higher, grab heavier objects and find every last treasure in this all new Nutty adventure!
Yep, that sounds like a 3D platformer all right! The only screenshots provided of the project so far show environments only and are labelled 'PRE-ALPHA', so again, it's tough to form much of an impression:
Obviously, as Nintendo fans we're connoisseurs of the 3D platformer, so we'll be keeping a close eye on this one, but there's really not much to go on at the moment. We do know it'll be getting a physical release, though. How? Well, they sent a box shot with the press blurb:
Have you played any of the Ice Age games? How many films are they up to now? Five? Eight? Let us know in the comments.