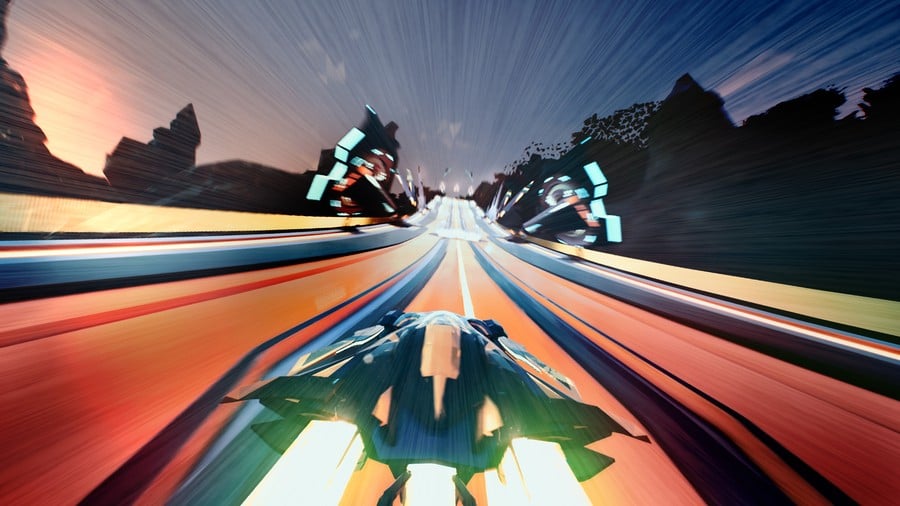 Developer 34BigThings has announced that Redout, a game first announced for Nintendo Switch before the console was even on sale, will finally launch on the platform on 14th May.
Back in January 2017, Nicalis revealed that it would be bringing the futuristic racer to Switch that spring, around the time of the console's launch. Obviously, that period went by without any release, and all sorts of order cancellations threw the launch into doubt. Eventually, the game's developer confirmed that it was nearing completion last November.
A press release for this new date announcement speaks of the troubles faced in the game's development.
"We are very, very happy to release Redout on Switch." - says Valerio Di Donato, 34BigThings' CEO - "Porting the game to Nintendo's console has been a bumpy road filled with technical challenges, and we are proud to have come out on top of them to deliver fans what they have been asking. In the last six months, fans have been asking us daily with great concern whether the port to Switch had been cancelled. We are thrilled to show them that it never was. Not only that, this version is the most complete version of Redout we ever made and it will be a major milestone for the entire genre".
The Switch version will feature 60 tracks over 12 environments, 28 different vehicles, 11 different event types, and more than 100 different events in its single-player Career mode. There are also hundreds of customisation options and all previously-released DLC packs are included. Giuseppe Enrico Franchi, 34BigThings' lead game designer, has shared the following:
"It is truly a lot of content. It is the result of two years of further development, where we designed and created more track elements to build even more challenging and fun courses for players to race on. It is our proudest achievement, and we are excited that fans will be able to enjoy Redout on a new platform."
Have you been waiting for this game ever since it was announced back in 2017? Do you still plan on picking it up? Let us know if you're excited to finally get your hands on it with a comment below.