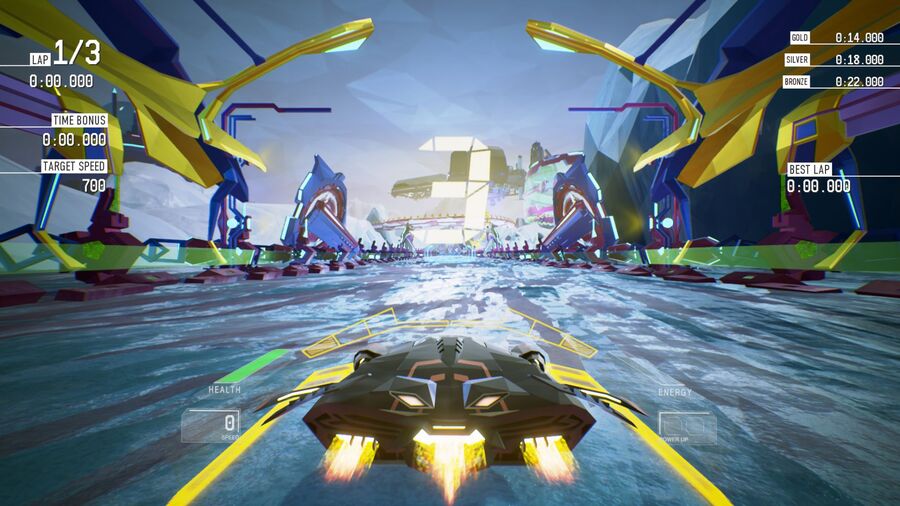 Update: The game's developer 34BigThings has taken to Twitter to shed some light on the situation, revealing that the game is indeed still coming to the platform.
Original Article: Redout was one of the very first third-party titles to be announced for Switch, first mentioned before the console had even launched back in January 2017, but we're still yet to see the game arrive on store shelves. The anti-grav racer has seen delay after delay since that initial announcement, and things are only getting more concerning.
It would appear that Amazon has now cancelled people's pre-orders for the game, stating that the item is "no longer available from supplier". This doesn't necessarily mean that the game has been completely cancelled, but it certainly suggests that the project is facing more troubles than we initially thought.
There has been no word on the matter from the game's publisher Nicalis so we'll simply have to wait it out until the game gets an official release date announcement - or until word comes through that the project has indeed come to a standstill. The F-Zero and Fast RMX-like title has been around on other systems for a couple of years now, and the idea of a Switch version sounded great, so it'll be a shame to see this one fail to reach the finish line.
Have you been patiently waiting for Redout on Switch since it was first announced? Are you hoping that the game will still make it to the system? Let us know down below.
[source nintendoeverything.com]