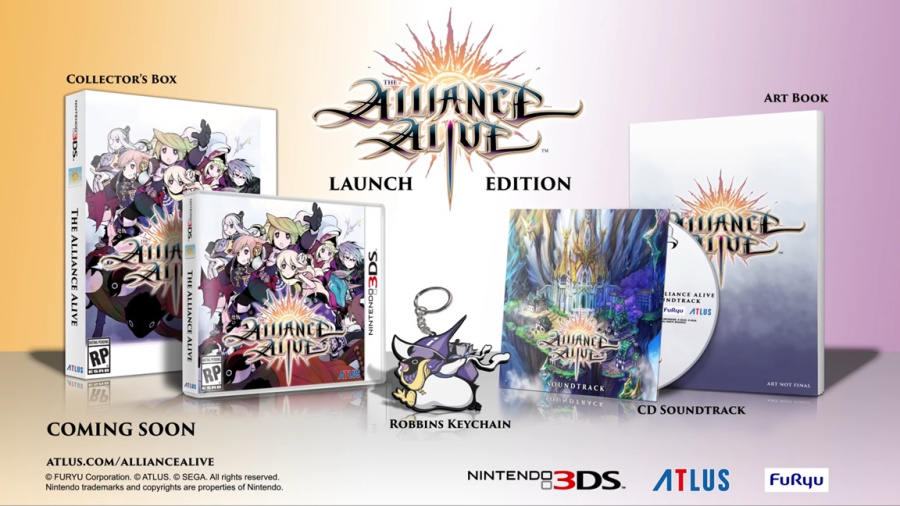 One of the most prolific third-party developers on the 3DS is Atlus, which has released dozens of RPGs on the console over its long life. Though it's expected that Atlus will begin shifting its attention to the Switch in the coming months and years, there's still some things to look forward to on the 3DS from the company, like The Alliance Alive. The game is due out sometime in the first quarter of 2018 and to persuade a few more fans into picking it up, Atlus has revealed a special launch edition that'll be coming with a few extra goodies.
The Alliance Alive Launch Edition will include a CD with 20 tracks for the game's OST, an art book with over 30 pages of artwork, and a Robbins penguin keychain. This edition of the game has only been announced for the Americas at this point, but hopefully there'll be more on a European version in the coming weeks. Here's a new trailer showing off some of the new characters:
What do you think? Will you be picking this one up? Will you spring for the Launch Edition? Share your thoughts in the comments below.