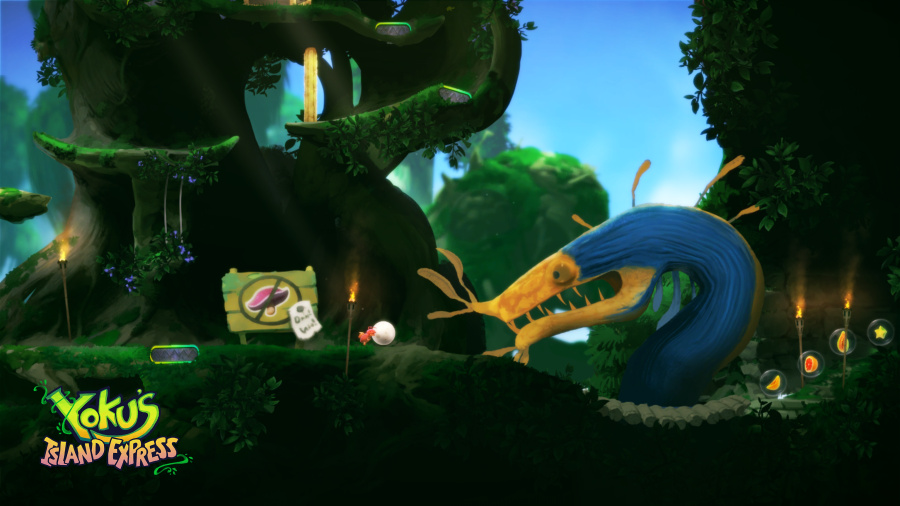 In the past few weeks there's been a pleasing trend of download developers including the Nintendo Switch in their multi-platform release plans. No doubt helped along by the system's support of Unity and Unreal Engine 4, some studios in the Indie space are embracing Nintendo's upcoming system.
The latest to do so is Villa Gorilla, a development team based in Stockholm (Sweden). Yoku's Island Express is an 'Open World Pinball Adventure', combining exploration with some rather clever-looking mechanics. You can see a description and trailer below.
Yoku's Island Express is an open world/metroidvania-style pinball adventure, Seamlessly blending platform navigation with pinball mechanics across a large open world. Yoku the dung beetle sets foot on the beach of Mokumana Island, ready to take on the duties as the new postman. But the ancient island God is trapped in a restless sleep and the islanders are plagued by quakes and storms brought forth by its nightmares. Yoku's Island Express is a unique and quirky adventure with handcrafted visuals, where you'll soar through the air, vacuum explosive snails, fight a Screetch, feed starving lemurs, discover the mystery of the Fruit Altar, wake an old god, and hopefully help tiny Yoku rebuild the island post-office.
It's not due for release until Winter 2017/2018 but certainly looks rather promising. We're looking forward to it 'rolling out', in any case.