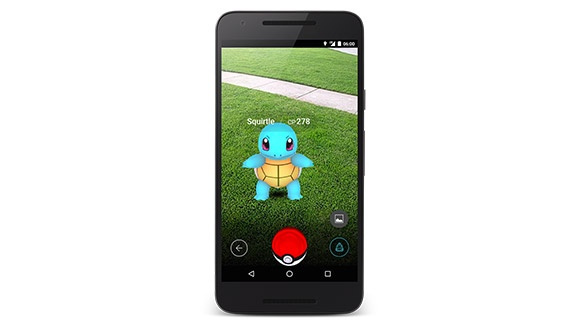 Pokémon GO is one of the year's highest profile upcoming smart device games, and one that is carrying significant hopes for Nintendo, The Pokémon Company and developer Niantic. Though a release date is yet to be given the app has already had a 'field test' with limited users in Japan, and the in-progress title is now heading for a similar trial in Australia and New Zealand.
The field test in Japan was rather interesting, though Niantic withdrew access to some that were sharing information about it online - evidently those users were breaking an agreement. Though Niantic was eager to prevent impressions of the unfinished game landing online some nevertheless arrived on social media, not all of them positive.
It's pleasing that the field testing is taking in new areas, however - no date has been given for its start as yet, but anyone in New Zealand or Australia that wants to take part should head over to pokemongo.nianticlabs.com and register their interest. If you're not in either of those countries that web page doesn't allow you to sign up.
Niantic is clearly keen to put its game through plenty of testing to get it right ahead of a public launch - it'll be intriguing to see how the testers respond to the latest version.